2021-June-13 13:33
Politics
2020-December-9  12:47
Syrian FM Lauds General Soleimani's Anti-Terrorism Efforts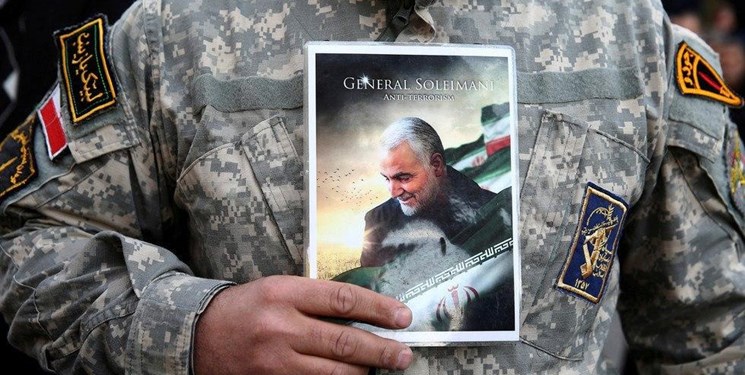 TEHRAN (FNA)- Syrian Foreign Minister Faisal Mekdad praised former IRGC Quds Force Commander Lieutenant General Qassem Soleimani for his efforts in campaign against terrorist groups in the region, and underlined revenge for his assassination.
"Martyred Lieutenant General Qassem Soleimani was a great commander and we do not forget his role in the war on terrorism; either the western-American terrorism or the Zionist terrorism. He strengthened fight against the Zionist terrorism," Mekdad said.
"We are certain that the US and the Zionists' crimes will be certainly responded even if it takes a long time," he added.

Syrian Foreign Minister Faisal Mekdad
Mekdad also condemned the assassination of Iranian nuclear scientist Mohsen Fakhrizadeh and General Soleimani, stressing, "We will stand beside the Iranian nation in hard days."
Iranian nuclear scientist Mohsen Fakhrizadeh's car was targeted by an explosion and machinegun fire in Damavand's Absard 40 kilometers to the East of Tehran on November 27.
The nuclear scientist and one of his companions were immediately taken to a nearby hospital but he could not be saved.
Iranian Foreign Minister Mohammad Javad Zarif tweeted that the assassination bears all the hallmarks of the Israeli regime.
Also, Lieutenant General Soleimani was assassinated in a US drone strike on Baghdad International Airport in Iraq on January 3, 2020.
The airstrike also martyred deputy commander of Iraq's Popular Mobilization Forces Abu Mahdi al-Muhandis. The two were martyred in an American airstrike that targeted their vehicle on the road to the airport.
Five Iranian and five Iraqi military men were martyred by the missiles fired by the US drone at Baghdad International Airport.
On January 8 and after the funeral ceremony of General Soleimani, the IRGC Aerospace Force started heavy ballistic missile attacks on US Ein Al-Assad airbase in Southwestern Iraq near the border with Syria and a US operated airbase in Erbil in retaliation for the US assassination of General Soleimani.