Politics
2020-December-10  16:30
Iran Blames US, Israel for Regional Insecurities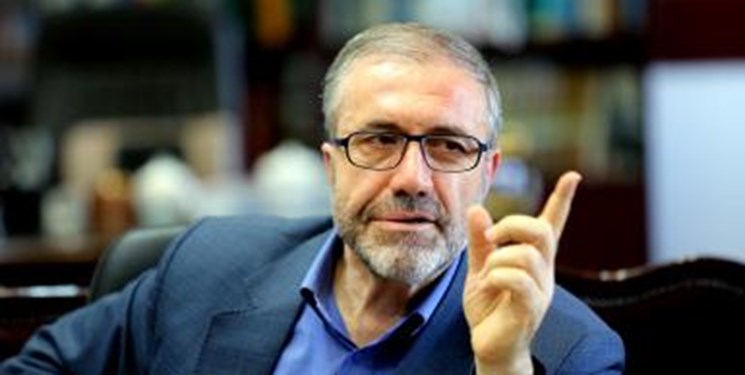 TEHRAN (FNA)- Iranian Deputy Interior Minister for Security Affairs Hossein Zolfaqari said that all insecurities in the region are fomented by Washington and Tel Aviv.
All insecurities and troubles in the region have root in desperate measures of the arrogant government of the US and the illegitimate regime of Israel, Zolfaqari said in talks with his Turkish counterpart Muhterem Ince on Thursday on joint agenda to form working group on security.
He appreciated positive stance taken by the Turkish government on November assassination of Iranian scientist Mohsen Fakhrizadeh.
The deputy minister stated that Iran has always been against terrorist moves in the country and outside borders.
Zolfaqari stressed the need to tighten measures against the terrorist operations at the joint border crossings, calling for further serious control from the Turkish side to fight drug-traffickers and the hidden hands which disrupt security of the region.
He expressed the hope that Tehran and Ankara would virtually hold the fifth session of joint security working group in the near future.
Ince, for his part, praised Iran's stance on the fight against insecurity, organized crimes and terrorism.
He further extended condolences over the assassination of Fakhrizadeh.
The Turkish official described joint security workgroup as the one which leads to further coordination and exchange of information and experiences in different areas.
Fakhrizadeh's car was targeted by an explosion and machinegun fire in Damavand's Absard 40 kilometers to the East of Tehran on November 27.
The nuclear scientist and one of his companions were immediately taken to a nearby hospital but he could not be saved.
Iranian Foreign Minister Mohammad Javad Zarif tweeted that the assassination bears all the hallmarks of the Israeli regime.
An informed source had earlier told Press TV that the remains of the weapon used in the assassination of senior nuclear scientist Mohsen Fakhrizadeh show that it was made in Israel.
Secretary of Iran's Expediency Council and former IRGC Commander Mohsen Rezayee said on Wednesday that the weapon used to assassinate Fakhrizadeh belonged to the NATO.
Israel has been an important partner to NATO for more than 20 years, as well as an active member of NATO's Mediterranean Dialogue.