2021-April-21 19:48
Politics
2020-December-12  15:52
Top Clerics to Erdogan: Stirring Tension among Muslim Nations "Unforgivable Sin"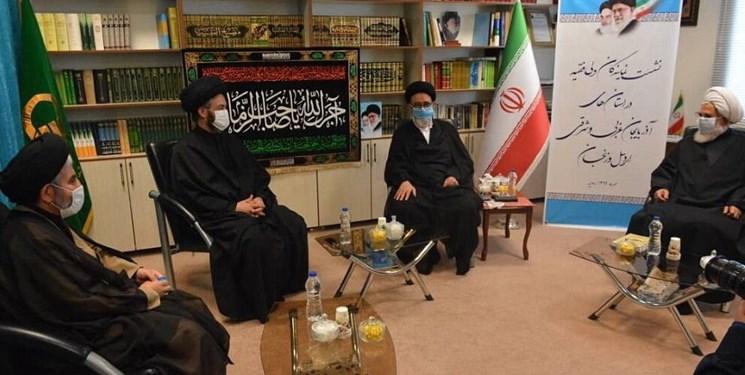 TEHRAN (FNA)- The representatives of Supreme Leader of the Islamic Revolution Ayatollah Seyed Ali Khamenei in Iran's Northwestern provinces condemned the Turkish President Recep Tayyip Erdoğan's provocative remarks, warning him that causing tension among Islamic countries is an unforgivable sin.
Representatives of the Supreme Leader in East Azarbaijan, West Azarbaijan, Zanjan, and Ardebil provinces, namely, Seyed Mohammad-Ali Al-Hashem, Seyed Mehdi Qoreishi, Ali Khatami, and Seyed Hassan Ameli respectively, made the remarks in a statement issued on Saturday.
"While the Islamic world is underdeveloped in industrial, economic, and technological fields and is targeted by the spiteful enemy, creating rifts and tensions among Muslim countries is an unforgivable sin," they said in the statement, adding, "It is the religious duty of the leaders of Muslim countries to avoid any acts and words that may cause discord."
"It is common knowledge that the enemies of Islam have always been avaricious towards the strategic region of West Asia, which is now the fixed strategy of the Global Arrogance and the Zionists," the clerics wrote.
"Everyone knows that good neighborliness and cooperation with neighbors and all Muslim countries are among the most important principles of the Islamic Revolution, which have always been stated by Ayatollah Seyed Ali Khamenei," they stressed.
Ayatollah Khamenei's four representatives in the Northwestern provinces called on the whole Islamic world, especially Iranian, Azerbaijani, and Turkish governments, to be aware of the sensitive regional conditions and act wisely in a bid not to turn into a tool of conspiracies of the enemies.
The Turkish president traveled to Baku on Thursday to attend a military parade of Azerbaijani forces on the occasion of the liberation of the Armenian-occupied territories.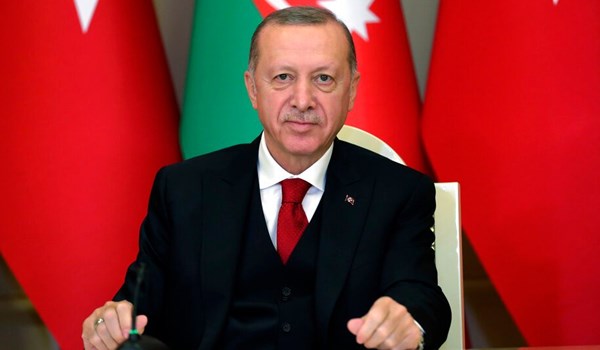 Turkish President Recep Tayyip Erdoğan
At the ceremony, which was also attended by Azeri President Ilham Aliyev, Erdogan read out poems including separatist sentiments about the Aras River which runs along the Iran-Azerbaijan border.
In relevant remarks, Iranian Parliament Speaker's Special Advisor for International Affairs Hossein Amir-Abdollahian criticized Turkish President Recep Tayyip Erdoğan's provocative remarks in Baku, urging him to study Iran's history carefully.
"The recent remarks of President Erdogan amazed me," Amir-Abollahian wrote on his Twitter page on Friday, adding that the Turkish leader needs to read history of Iran, especially the Islamic Republic accurately.
He continued that for sure neighborliness is different from expansionist inclinations.