2021-April-21 04:14
Politics
2020-December-15  16:30
Iran, India, Uzbekistan Discuss Strategic Use of Chabahar Port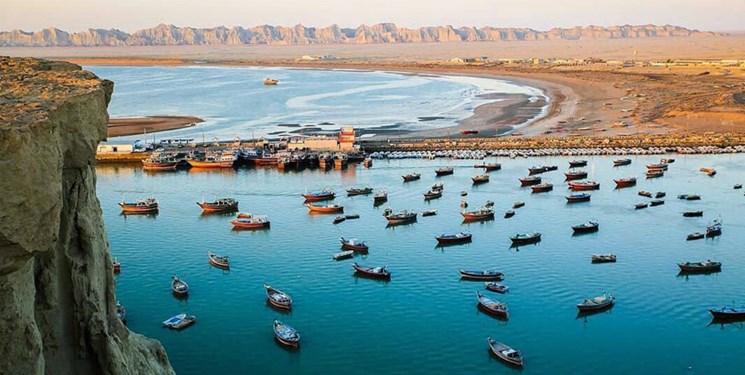 TEHRAN (FNA)- Iran, India, and Uzbekistan held the first-ever meeting of a trilateral working group on the joint use of the strategic Chabahar Port in Southeastern Iran.
During the meeting, the participants discussed joint use of Chabahar Port for trade and transit purposes and enhanced regional connectivity. 
The meeting was held virtually and co-chaired by Iranian Deputy Transport Minister Shahram Adamnejad, Indian Ports Ministry Secretary Sanjeev Ranjan, and Uzbek Deputy Transport Minister Davron Dexkanov.
All sides also noted the significant role played by Chabahar port for the region to deliver humanitarian assistance during the COVID-19 pandemic.
India proposed to hold a "Chabahar Day" on the sidelines of the upcoming Indian-hosted International Maritime Summit and the other participants welcomed it, the Indian foreign ministry said in a press release.
The Chabahar Port is strategically located on Iran's energy-rich Southeastern coast in the Gulf of Oman and is connected to Afghanistan by a railroad. For India, it is a convenient route to trade with landlocked Central Asian countries bypassing Pakistan.
Uzbekistan's involvement in the project was a proposal put forward by Uzbek President Shavkat Mirziyoyev at a virtual meeting with Indian Prime Minister Narendra Modi last week.
In a relevant development in late November, Managing Director of Sistan and Balouchestan Ports and Maritime Department General Behrouz Aqayee said Iran's Southeastern strategic port of Chabahar is a big chance for the country to develop trade with the neighboring countries.
"Chabahar is the top Iranian port that has the capacity for attracting foreign traders," Aqayee said.
"After completion of the first phase of Shahid Beheshti Port in Chabahar, it can play an important role in marketing, attracting investors, and facilitating the arrival of different ships," he continued.
"It will also set the ground for strengthening trade exchange with neighbors like India, Oman, and Afghanistan," Aqaei said.
The official stressed that thanks to Chabahar's capacities, India can transport goods to Afghanistan with no need to Pakistan.
He emphasized that Chabahar can link regional states to Afghanistan and Central Asia with a cheaper route.
In relevant remarks on November 22, a senior official at the Ports and Maritime Organization said that Chabahar has attracted neighboring countries for the transit of their commodities due to lowering of costs and discount on tariffs.
"A 70% discount on tariffs and lowering the cost of transit of goods through Chabahar Port have increased the loading and unloading figure to two million tons while it was merely 200,000 tons before," Deputy Head of Iran's Ports and Maritime Organization Farhad Montasser Kouhsari said, adding, "Customers choose Chabahar to ship their imports and exports, as well as raw material."