2021-April-21 03:25
Politics
2020-December-23  12:18
Second Oceangoing Oil Tanker Unveiled by IRGC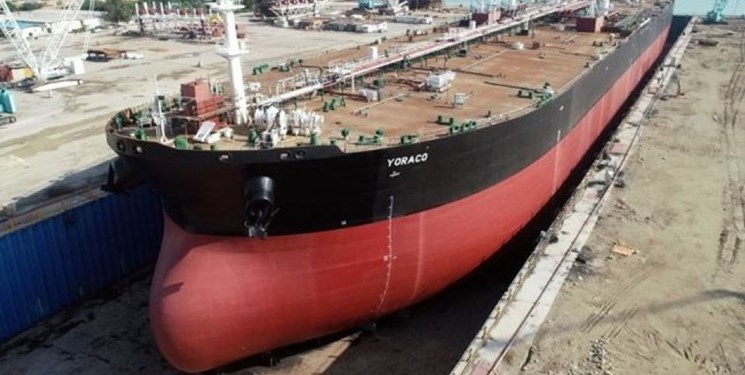 TEHRAN (FNA)- The Islamic Revolution Guards Corps launched a second long-range crude tanker built by its engineering and construction forces in defiance of the cruel sanctions illegally imposed by the United States.
"The Aframax tanker, which is capable of carrying 113,000 metric tons of oil (750,000 barrels), has been built by IRGC-affiliated Sadra Company for delivery to a foreign customer through an engineering, procurement and construction (EPC) contract," Head of the Khatam-al Anbiya Construction Headquarters Saeed Mohammad said on Tuesday while visiting a shipyard in Bushehr on the coast of the Persian Gulf to unveil the large vessel.
General Mohammad said the ship is the second of its type built by the IRGC for delivery to foreign customers, adding that the two projects had earned the country approximately 120 million euros in hard currency revenues.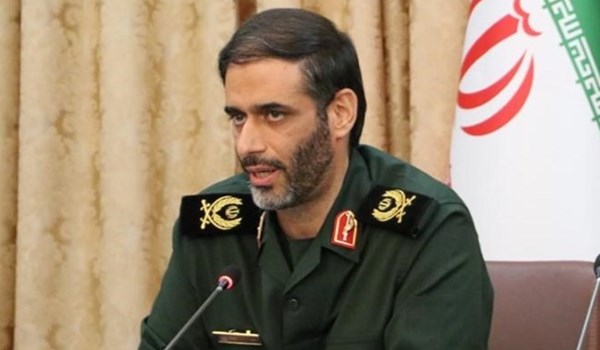 Head of the Khatam-al Anbiya Construction Headquarters Saeed Mohammad
He stressed that the new oil tanker will start sailing before the end of the current fiscal year in late March.
IRGC's engineering and construction section has played a major role in Iran's infrastructure development in recent years.
In a relevant breakthrough on November 19, IRCG Navy received a new home-made ocean-going, helicopter and drone carrying warship named Shahid Roudaki.
The ceremony to deliver Shahid Roudaki warship was attended by a group of Iranian civilians and military officials, including IRGC Commander Major General Hossein Salami and IRGC Navy Commander Rear Admiral Alireza Tangsiri.
The multifunctional vessel is capable of carrying and providing logistical support to fighter jets, aircraft, drones, missile systems, and radars which are being carried on board.
The 400-ton Shahid Roudaki warship is 150 meters long and 22 meters wide. It is equipped with three-dimensional radars, surface-to-surface and surface-to-air missiles. It can carry helicopters and operational vessels, all of which have been domestically-designed and manufactured.
Addressing the ceremony, Rear Admiral Tangsiri said that the warship has been equipped with different types of indigenized weapons.
Commander of the Islamic Revolution Guards Corps Navy's Second Zone General Ramezan Zirahi announced last month that the IRGC's naval forces will receive a number of ocean-going vessels in the next six months.
"A number of ocean-going vessels for deployment in free waters and oceans are being manufactured and they will join the IRGC Navy by the yearend (Iranian year which ends on March 20)," General Zirahi said.
He underlined the IRGC Navy's high preparedness to give a crushing response to any possible attack by enemies, saying the IRGC enjoys full intelligence superiority over the region and monitors all moves.