2021-April-21 19:16
Politics
2020-December-23  13:00
Qalibaf: Defusing Sanctions Ends Pressures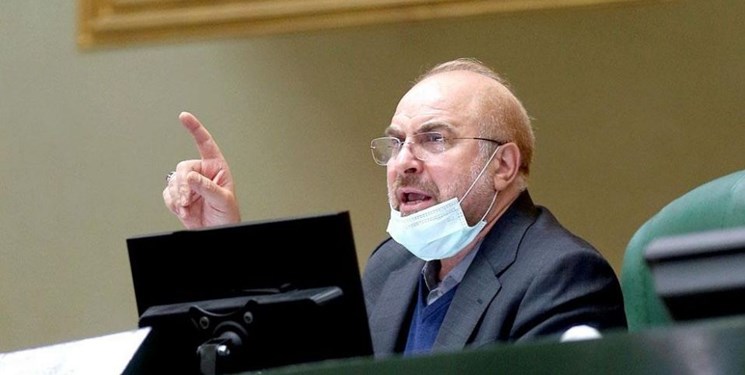 TEHRAN (FNA)- Iranian Parliament Speaker Mohammad Baqer Qalibaf said that neutralization of sanctions is the basis for the country's activities, adding that the move will open the way for the removal of boycotts.
"We have two issues about neutralizing the sanctions, which is the basis for us and will even pave the way for lifting sanctions," Qalibaf said on Tuesday in reference to the recent remarks of the Supreme Leader Ayatollah Khamenei on prioritizing the issue of nullifying sanctions over lifting of them.
The speaker said that the latest exhibition on achievements is an evident example of nullifying of sanctions.
In relevant remarks on Wednesday December 16, Supreme Leader of the Islamic Revolution Ayatollah Seyed Ali Khamenei advised the Iranian officials not to trust the enemy, reminding them that the administration of former US democrat President Barack Obama also showed many hostilities towards the Iranian nation.

Supreme Leader of the Islamic Revolution Ayatollah Seyed Ali Khamenei
He added that the three European states, Britain, France and Germany, which participated in nuclear talks with Iran, also displayed maximum hypocrisy and lack of action in implementation of their nuclear deal undertakings.
"Lifting sanctions is up to the enemy but nullifying them is up to us," Ayatollah Khamenei said.
"We must be strong in all areas, including economy, science, technology and defense, because as long as we do not grow strong, the enemies will not give up greed and aggression," he added.
The Leader of the Islamic Revolution added, "Of course, we do not mean that we should not seek to have the sanctions lifted, because if the sanctions can be lifted, we should not hesitate for even an hour. However, this has been delayed for four years now. Since 2016 when all sanctions were supposed to be lifted at once, not only have they not been lifted, they have even increased."
As a final point, Ayatollah Khamenei told his audience, "If the sanctions can be lifted in a correct, wise, Iranian-Islamic, and dignified manner, this should be done. But our main focus should be on neutralizing the sanctions, and the initiative for this is in your hands."