2021-October-16 02:54
World
2020-December-26  12:10
'Possible' Human Remains Found Near Bombing Site in Nashville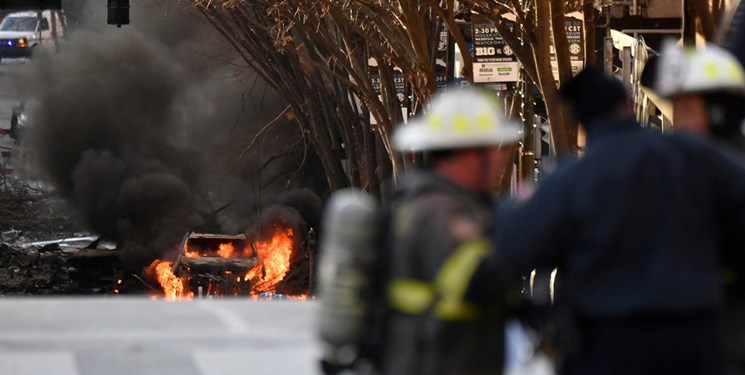 TEHRAN (FNA)- Investigators found a suspected fragment of human remains in close vicinity of the blast site in Nashville, Tennessee, according to police chief, but it's not yet clear if the tissue might belong to a suspect or a victim.
Tissue was found at the blast site, but authorities have yet to confirm whether it belongs to human remains, Metropolitan Nashville Police chief John Drake stated.
Earlier, law enforcement sources, who spoke with The AP and CNN on condition of anonymity, said the remains were sent to the medical examiner's office for analysis, but also would not immediately say if and how they could be related to the explosion.
It is still unknown if anyone was inside the recreational vehicle that exploded early Christmas morning in downtown Nashville, causing a fire and damage to several buildings.
In the aftermath of the blast, three people were taken to local hospitals, but none of them suffered any critical injuries – particularly because a chilling warning about an imminent explosion, played through loudspeakers, gave authorities enough time to evacuate the area.
The FBI has taken over the investigation, with the help of the ATF and local law enforcement officers but, while authorities announced the incident was clearly and "intentional act", so far they've stopped short of calling it terrorism.
Metro Nashville Police released a photo of the suspect vehicle, seeking any information about the RV and its owner. Meanwhile famous local personalities pledged thousands of dollars for any information that'll help the investigation, with the reward fund already topping $35,000.