2021-January-16 21:41
Society_Culture
2020-December-27  14:01
Health Minister: No Trace of British Virus in Iran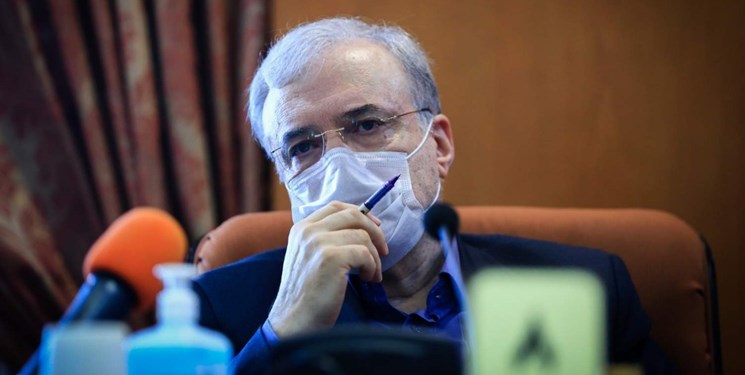 TEHRAN (FNA)- Iranian Health Minister Saeed Namaki said that no case of the faster-spreading strain of COVID-19 has been reported in the country, expressing pleasure with the decreasing number of coronavirus patients in Iran.
"We have never seen any trace of the mutated British virus in Iran, but the viruses can spread rapidly in all countries and the only solution is the practice of social distancing and we should take care," Namaki said on Sunday.
He also added that the country's conditions considering the number of new coronavirus patients is improving, noting that the number of people who have passed away of COVID-19 virus infection in the past few days has also reduced.
Namaki said no Iranian region is now labeled Red in terms of the outbreak, adding that 108 cities and towns are marked orange and 340 others are in the status of alert (yellow).
The Iranian health ministry announced on Saturday that 5,760 new cases of coronavirus infection have been identified across the country during the past 24 hours, adding that 134 patients have passed away in the same period of time.
"5,760 new patients infected with COVID-19 have been identified in the country based on confirmed diagnosis criteria during the past 24 hours," Iranian Health Ministry Spokeswoman Sima Sadat Lari said on Saturday, and added, "732 patients have been hospitalized during the same time span."
She added that the total number of COVID-19 patients has increased to 1,194,963.
"Unfortunately, 134 patients have lost their lives in the past 24 hours, increasing the number of the dead to 54,574," the spokeswoman noted.
Lari expressed satisfaction that 942,548 coronavirus patients have recovered or been discharged from hospitals so far.
The spokeswoman further said that 5,273 cases infected with COVID-19 are in critical conditions.
She went on to say that 7,354,931 coronavirus diagnosis tests have so far been carried out across the country.