2021-April-21 17:39
Politics
2020-December-29  13:18
Rouhani: Lifting Sanctions, Nation's Health Top on Gov't Agenda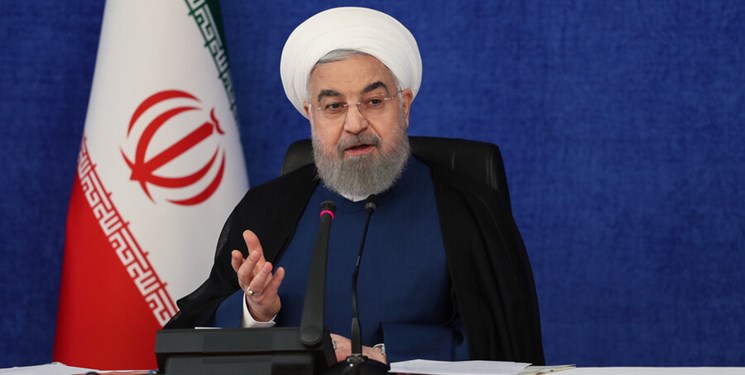 TEHRAN (FNA)- Iranian President Hassan Rouhani announced that in the few months left to the end of his tenure, his administration has the Iranian nation's health and their livelihood as well as removal of sanctions as its top priorities.
Rouhani made the remarks after having a meeting with Iran's Judiciary Chief Ebrahim Rayeesi and Parliament Speaker Mohammad Baqer Qalibaf.
The Iranian president, meantime, assured Iranians that foreign COVID-19 vaccines will be purchased after getting full confidence in them and domestically produced vaccines will be distributed in Iran after conducting comprehensive experiments. 
President Rouhani added that Iran is also cooperating with foreign countries on producing a joint coronavirus vaccine.
He said that Iran will also purchase vaccines via the WHO's help by supplying the international body with the financial resources and also through holding talks with some countries for doing the purchases from them.
Rouhani, meantime, thanked  the Iranian nation by saying that the nation has acted best both in resisting against the economic war and the inhumane sanctions of the United States, as well as in confronting the coronavirus by preserving the health protocols.
In relevant remarks on Saturday, President Rouhani said Washington has obstructed Iran's efforts to purchase coronavirus vaccine, and warned officials to control borders to prevent infection of the country's people with the mutated COVID-19 virus which has spread in the European states.
"Iran is definitely looking to make a vaccine and at the same time we are looking to buy an approved vaccine. The Americans rocked the boat, and evil and vicious activity everywhere is on the part of the Americans. We prepared the money, but the World Health Organization said that OFAC (the US Office of Foreign Assets Control) should license the trade," President Rouhani said, addressing a meeting of the national coronavirus campaign headquarters in Tehran.