2021-April-21 10:10
Society_Culture
2020-December-30  13:08
Rouhani: Iran's Progress in Nanotechnology "Impressive"
TEHRAN (FNA)- Iranian President Hassan Rouhani praised his country's achievements in the field of nanotechnology as impressive, and called for its further growth.
Rouhani said that Iran has made great progress in both producing nano-based sciences and putting them in industrial use.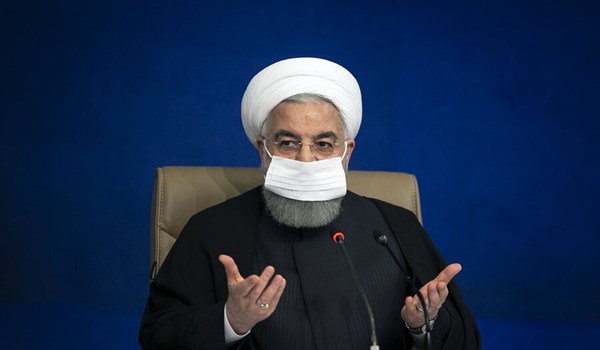 Iranian President Hassan Rouhani
He stressed the need to expand nanotechnology, adding that it is plays a very important role in the health sector, especially at the conditions of coronavirus outbreak.
Iran had only 22 articles on nanotechnology in 2001, while it has published about 12,000 articles in 2019, promoting its rank from 57 to 4 in the world. Iranian scientists had patented only two inventions in 2001, but the number increased to 260 in 2019. This includes 24 percent of all the patented products of the world.
It was announced in November that a knowledge-based company in Iran which manufactures nano textiles has started exporting its products to Iraq, Pakistan and Afghanistan.
"We have exported our nano textiles to Iraq, Pakistan and Afghanistan and our products are also due to be exported to the Netherlands, Canada, Australia and Bulgaria," Mahmoud Zarrabi, the CEO of the company, said on Monday November 16.
"Despite the outbreak of the coronavirus and problems in business, we have managed to do exports and we have plans to improve the export situation next year," he added.
"Customers are satisfied with our nano products and usually remain loyal to it after using them. At present, our foreign customers also pay special attention to nano products and orders for these products are increasing," Zarrabi said.