2021-May-7 07:56
Economy
2020-December-31  15:32
Iran Inaugurates Several Power Projects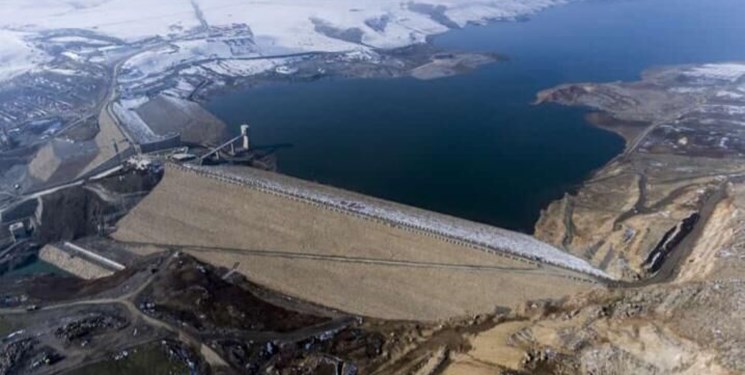 TEHRAN (FNA)- Iranian President Hassan Rouhani in a ceremony on Thursday inaugurated 26 power and drinking water projects in four provinces.
The projects, inaugurated via a video conference, were put into operational in the Northwestern provinces of West Azerbaijan and Ardebil as well as Isfahan province in Central Iran and the Northern province of Mazandaran.
Kani Sib Dam is one of those projects in Piranshahr, West Azerbaijan, which aims to transport water to Urmia Lake to help its revival.
The Iranian government has started opening of a series of projects all over the country in line with the guidelines of the Supreme Leader on "Surge in Production" for the current Iranian year (started March 20, 2020).
Last Thursday, President Rouhani in a ceremony inaugurated 3 important petrochemical projects in three provinces of the country.
The projects, namely the olefin and sulfur recovery units of Ilam Petrochemical Plant, the potassium sulfate unit of Urmia Petrochemical Plant and Hegmataneh Petchem Plant, were inaugurated via video conference and they will bring its petrochemical production capacity to nearly 77 million tons per year.
Last week, Behzad Mohammadi, the CEO of the National Petrochemical Company (NPC), said, "Since the beginning of this [calendar] year (which began on March 21), 6 projects have been inaugurated in line with the commitment to launch 17 petrochemical projects in the year. This number will reach 9 with tomorrow's openings."
He said by launching the projects, the total production capacity of the petrochemical industry will increase from currently 66 million tons to 77 million tons per year, adding with the continuation of the process of completing the plans in the current year, the country's petrochemical production capacity will reach 90 million tons per year.