2021-April-12 01:17
Society_Culture
2021-January-2  13:15
Prominent Iranian Cleric Passes Away
TEHRAN (FNA)- Senior Iranian Cleric Ayatollah Mohammad Taqi Mesbah Yazdi passed away on Friday.
Mesbah Yazdi, who was an outstanding member of the Assembly of Experts, died on Friday evening at the age of 86 due to gastrointestinal disease.
He had been hospitalized in Tehran since December 26 after his health condition deteriorated.  
Ayatollah Mesbah Yazdi played a major role in the Islamic Revolution — led by Imam Khomeini — that overthrew the US-backed Pahlavi regime in 1979.
He rendered indelible services to Islam and the path of Imam Khomeini both before and after the victory of the Islamic Revolution, and always was a loyal companion to both Imam Khomeini and Ayatollah Seyed Ali Khamenei.
Before the victory of the Islamic Revolution, Mesbah Yazdi cooperated with leading clerics of Imam Khomeini's movement such as Ayatollah Beheshti and Martyr Bahonar in guiding the youths to the Imam's ideals and the goals of the Islamic Revolution.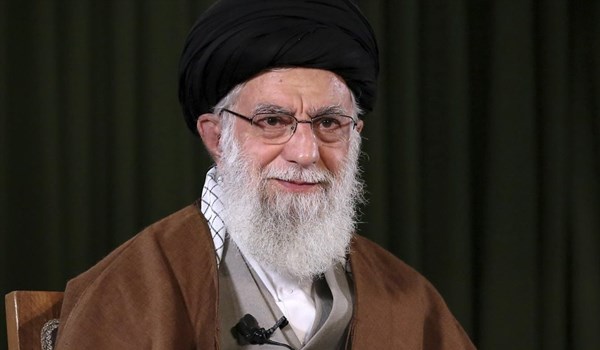 Once, Iran's Supreme Leader Ayatollah Khamenei, lauding his salient position in various Islamic sciences, stressed that Ayatollah Mesbah had filled the vacuum of such great figures like Allameh Mohammad Hossein Tabatabyee and Ayatollah Morteza Motahhari.  
Following the Islamic Revolution, Ayatollah Mesbah Yazdi first founded Baqir-ul-Uloom Institute and then Imam Khomeini Education and Research Institute in the city of Qom, which he headed for the rest of his life.
The cleric, a philosopher and political theorist, was a member of the Society of Seminary Teachers of Qom.
He also served as a member of the Assembly of Experts and the Supreme Council of Cultural Revolution.
During his fruitful life, Ayatollah Mohammad Taqi Mesbah authored scores of books in various branches of Islamic sciences and trained thousands of seminary students many of whom are outstanding teachers in different seminaries and universities.
This great cleric used to attend scientific conferences abroad to elucidate Islamic view on diverse subjects.   
He was first hospitalized at home on December 4 in the city of Qom, but as his health deteriorated, he was transferred to Tehran for further treatment. Ayatollah Mesbah Yazdi left the mortal world in hospital on January 1, 2021.