2021-April-21 10:05
417
2021-January-3  12:17
Pars 1 Satellite Delivered to Iranian Space Agency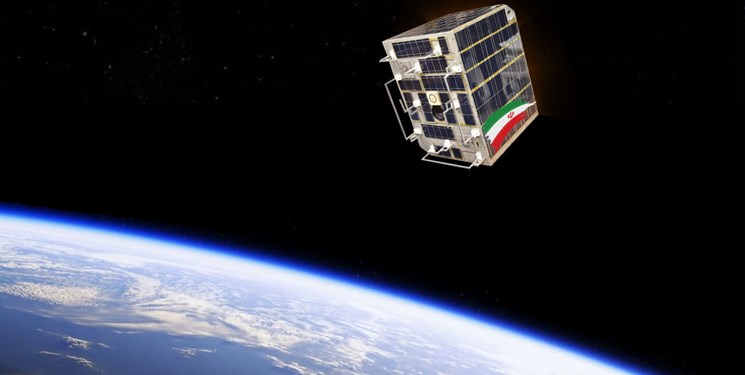 TEHRAN (FNA)- Head of the Iranian Space Agency (ISA) Morteza Barari said that Pars 1 satellite has successfully passed all technical tests and has been delivered to the agency on Saturday.
"Pars 1 satellite has been handed over to the Iranian Space Agency after completion of successful relevant rests," Barari said on Saturday.
He stressed the development of space technology and acceleration of relevant activities, adding, "Despite all restrictions caused by the coronavirus outbreak, this giant project was accomplished according to the schedule."
"Continuation of cooperation for designing and manufacturing satellites is the main objective of ISA," the official said and noted, "We try to take advantage of existing technical know-how for the prosperity of space industry in Iran."
Describing Pars 1 remote-sensing satellite as one of the most advanced and sophisticated home-grown satellites, he said "Specialized engineers faced many problems in manufacturing Pars 1 satellite but we succeeded to indigenize these technologies."
In relevant remarks in October last year, Deputy Head of Iran's Space Research Center Jafar Salehi announced that the home-made Pars 1 satellite has passed its functional and environmental tests, saying that the country plans to manufacture a more advanced satellite named Pars 2.
"Pars 1 satellite is the most complex and most operational remote sensing satellite in the country and weighs about 110 to 120 kg. It has passed all its functional and environmental tests and is now being delivered. On the other hand, based on the plan, the satellite will be launched into its operational orbit as soon as possible," Salehi told FNA on Wednesday October 21.
He added that Pars 1 satellite has three cameras, a 15-meter camera with the ability to take colored images, a 150-meter camera, and a 300-meter thermal camera, adding that the satellite has a propulsion system that has the ability to maintain the satellite in the orbit.
"Iran's Space Research Center plans to design and construct Pars 2 remote sensing too and its imaging capability increases compared to Pars 1. In fact, a kind of technological leap occurs in the design and construction of Pars 2," Salehi said.