2021-May-11 01:30
Politics
2021-January-5  13:21
Iran's Army Starts Large-Scale Drone Combat Drill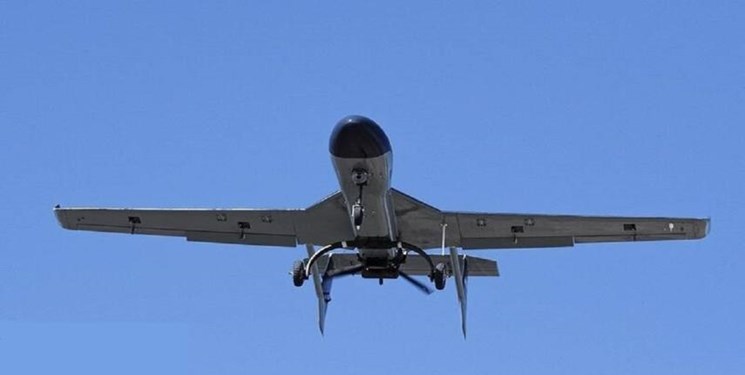 TEHRAN (FNA)- The Iranian Army started its first large-scale drone combat wargames in Semnan province on Tuesday with the participation of hundreds of drones used by the Ground Force, Air Force and Navy, Deputy Chief of Operations of Iran's Army Admiral Mahmoud Mousavi said.
"Today, the Islamic Republic of Iran is one of the able and most powerful countries in the field of drone production," Admiral Mousavi said, adding that various types of sophisticated drone systems used in the Army's Ground, Air, and Naval Defense will perform their predesigned missions in real combat conditions.
"UAV combat operations including air interception and destruction of aerial targets using air-to-air missiles, destruction of ground targets using bombs and pinpoint missiles, as well as widespread use of suicide drones, are among the measures that will be carried out in the operational part of this exercise," he went on to say.
The commander further elaborated, "The flight of naval drones from a vessel in southern waters of the country, long-range flight of pinpointing suicide drones to destroy vital targets in the depths of enemy's soil will be one of the drone combat exercise plans."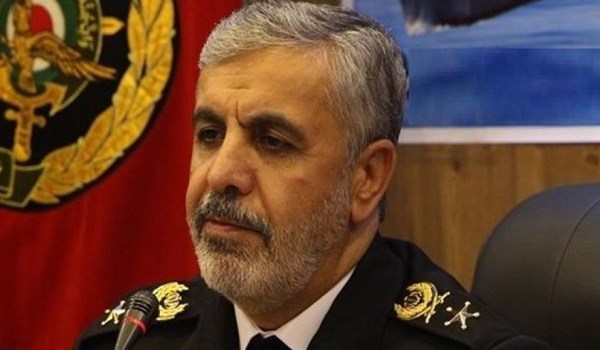 Admiral Mahmoud Mousavi
"Participation of UAV units from other parts of the country and monitoring land, air and sea borders are among the other important measures that will be taken in this large-scale drone combat exercise," he added.
Some UAV equipment, achievements, and subsystems produced by the experts of the Army and defense industry will also be unveiled in an exhibition in the presence of senior officials and commanders of the Iranian Armed Forces.
In relevant remarks in December 2020, Iranian Defense Minister Brigadier General Amir Hatami said that the country's experts are now able to meet all needs to weapons and military equipment by using indigenous capacities.
"… we are now in a situation that despite enemy's maximum pressure and all-out and cruel sanctions, we supply all internal needs as a result of efforts of our committed specialists in the defense industry, knowledge-based companies and cooperation of our Armed Forces," General Hatami said on Sunday December 20.
He also underlined Iran's superior hand in different scientific and human resources fields, and added, "We rest assured that we will live through this sensitive period of time honorably with resistance."
Supreme Leader of the Islamic Revolution Ayatollah Seyed Ali Khamenei has also earlier urged the Iranian Armed Forces to further reinvigorate their capabilities and deterrence power.
"The Islamic Republic of Iran does not intend to start a war against anyone but you (Armed Forces) should increase your capabilities to the extent that not only does the enemy fear attacking Iran but also the shadow of war against the Iranian nation will fade away with the help of the Armed Forces' solidarity, might and effective deployment," Ayatollah Khamenei said, addressing Navy officials and commanders in Tehran on the occasion of the Navy Day in Iran.
He added that the Armed Forces' preparedness played as a deterrent power against the enemy threats.