2021-April-12 01:33
Politics
2021-January-8  13:54
IRGC Navy Launches New Missile Base, Top Commander Underlines Empowerment as Iran's Main Policy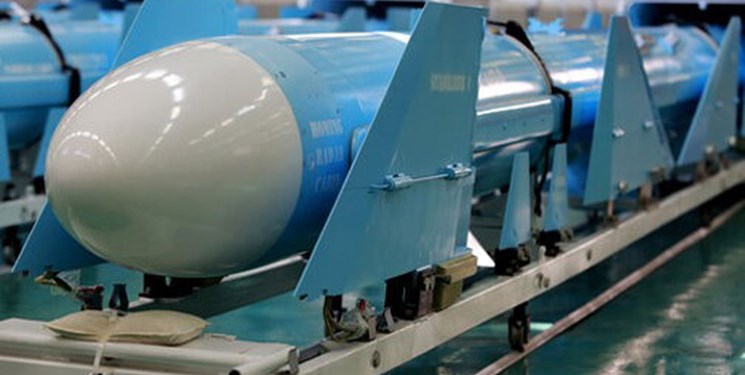 TEHRAN (FNA)- Commander of the Islamic Revolution Guards Corps (IRGC) Major General Hossein Salami said Iran is resolved to grow power to defend its territorial integrity and independence, as the IRGC navy inaugurated a new underground missile town on the shores of the Persian Gulf.
"Our logic entails defending territorial integrity, the country's independence and the Islamic Revolution's achievements through growing power," General Salami said during a ceremony for unveiling one of the strategic underground missile bases of the IRGC Navy on the shores of the Persian Gulf, warning the enemies against any evil intention on Iran.
"We believe that our enemies do not accept (our) power of logic, but they rely on the logic of power," he noted, adding, "So, in order to prevent the imposition of their hegemonic will and program, there is no way for us other than strengthening deterring defensive and offensive power."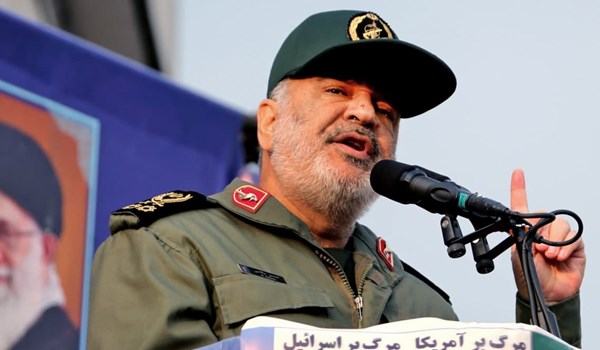 Major General Hossein Salami
Pointing to the various kinds of highly destructive and precision striking missiles at the base, the IRGC commander went on to say, "These missiles with hundreds of kilometers of range, are able to beat the enemy's equipment of electronic warfare."
Salami reiterated that "if the arrogant and devilish enemies of Iran have any will, the brave youths of country will nip it in the bud".
"The IRGC Navy's missiles are among the most advanced missiles in the world in the field of the coast-to-sea, surface-to-surface, air-to-sea and sea-to-air missiles.  
In relevant remarks on Thursday, Major General Hossein Salami warned the enemies of Iran against making the slightest mistake in the Persian Gulf region, and said that the IRGC Navy is fully ready to defend the country.
"The enemy should be careful about its miscalculations in the region," General Salami said.
He underlined that the Iranian forces have already shown their power to the enemy.
"Sometimes the Iranian forces hold military drills to help the enemy to make their calculations more precise and to avoid mistakes," General Salami added.