2021-April-17 20:01
Politics
2021-January-11  13:38
Tehran, Kabul Agree to Develop International Railway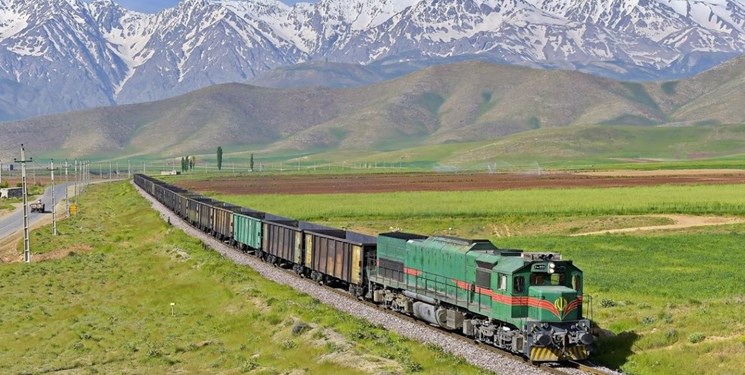 TEHRAN (FNA)- Spokesperson for the Iranian Parliament's Civil Commission Seyed Alborz Hosseini said that a draft agreement has been signed between Iran and Afghanistan on international railway connection.
Hosseini announced on Sunday that Tehran and Kabul have approved a draft agreement on expand railway link between the two neighboring countries.
"Details of a single article of the agreement were approved in 12 articles in the presence of a representative of the Iranian government and members of the [parliamentary] Commission," the lawmaker noted.
"The governments of Iran and Afghanistan reached an agreement, in terms of international communication lines, to use their capacities for exchanging goods and passenger," he added.
"Undoubtedly, this agreement will have a positive impact on the development of bilateral economic activities," Hosseini said.
In relevant remarks last month, Iranian Roads and Urban Development Minister Mohammad Eslami said that the newly-inaugurated Khaf-Herat railway between Iran and Afghanistan can annually transfer 6mln tons of cargos and 1mln passengers.
Eslami made the remarks on Thursday December 10, addressing the inauguration ceremony of Khaf-Herat railway project held through video conference.
He underlined that the railway has the capacity of transporting six million tons of cargo and also one million passengers annually.
This inauguration is a unique interaction and coordinated cooperation between the two countries of Iran and Afghanistan, which has been launched based on friendship, Eslami added.
Referring to the motto of the two nations with "One Culture and History", Eslami stated, "In this field, we can always expand and develop friendship and cooperation bonds."
He added that Khaf-Herat Railway would account for a large share of trade between the two countries.
The 225-km Khaf-Herat railroad project was inaugurated in the presence of the Iranian and Afghan presidents.
About 140 out of 225 kilometers of Khaf-Heart railroad project with over 430 billion tomans was jointly inaugurated by Iranian and Afghan presidents.