2021-March-3 18:15
Politics
2021-January-11  14:48
Iran Slams EU for Complicity with US Violation of N. Deal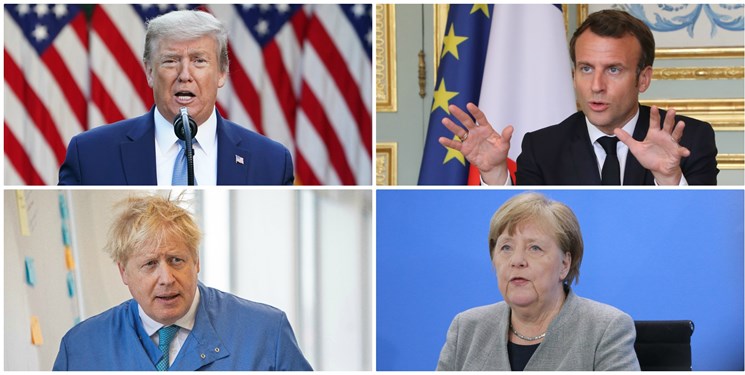 TEHRAN (FNA)- Iran lashed out at the EU Troika's reaction to the resumption of its 20% uranium enrichment operation, stressing that Britain, Germany and France have been an accomplice of the United States' violation of the nuclear deal by defying their undertakings under the Joint Comprehensive Plan of Action (JCPOA).
Iran's Foreign Ministry Spokesman Saeed Khatibzadeh rapped at the three EU governments (Britain, France and Germany) for their recent statement regarding Iran's uranium enrichment, and said, "These countries not only failed to fulfill their responsibilities, but they were the US's partner in violating the JCPOA."
"These countries are quite aware of what Iran is doing with respect to reduction of its JCPOA obligations and within the framework of Articles 26 and 36 of the JCPOA," he added.
"It is better for them to return to fulfilling their obligations," Khatibzadeh stressed, adding, "When Europe and the US return to fulfilling their commitments, we will return to our commitments, too."
In relevant remarks in December, Iranian Foreign Minister Mohammad Javad Zarif said that the EU Troika (UK, France, Germany) are as blameworthy as the US for defying their nuclear deal undertakings, adding that they are equally responsible for harming the Iranian nation.
Zarif wrote on his Twitter page on Monday December 21 that the E3 as well as the European Union have failed to live up to their obligations of the Joint Comprehensive Plan of Action, stressing that their collaboration with the US has led to irreparable losses for Iranians.
He reiterated that the JCPOA cannot be re-negotiated and that all parties to the deal should return to their commitments.