2021-April-12 02:42
Society_Culture
2021-January-13  18:04
All 14 Volunteers of Iran-Made Coronavirus Vaccine in Good Health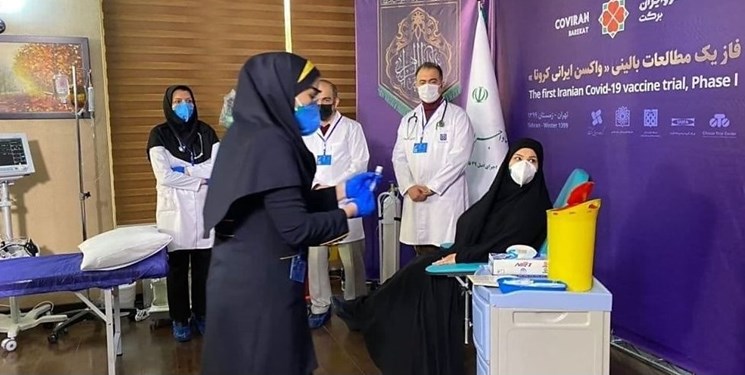 TEHRAN (FNA)- Iran announced on Wednesday that all the 14 volunteers who have gone under the home-grown COVID-19 vaccine (COVIRAN Barekat) test are in stable and good health conditions.
Head of the monitoring team for human trials of the COVID-19 vaccine Hamed Hosseini said that the general condition of all 14 volunteers of the Iranian vaccine is good.
He said that the second injection of the Iranian vaccine was conducted on 3 people in the first group, adding that the general condition of 14 members of the first, second and third groups of volunteers is good.
Hosseini added that if permission is given, the team will inject COVIRAN Barekat on the other 7 volunteers.
It was announced earlier on Wednesday that the first three Iranian volunteers received their second dose of domestically produced COVID-19 vaccine.
The second dose of the home-grown COVID-19 vaccine (COVIRAN Barekat) was injected to the first three volunteers who had received their first dose on December 29, 2020.
As the Iranian vaccine COVIRAN Barekat has had no side effects after 14 days, the committee for supervising the vaccine has issued the permit for the second phase of injection.
The Headquarters for Executing the Order of Imam Khomeini (EIKO) is the organization that has developed the vaccine.
The first three test subjects were the daughter of head of the Coronavirus Research Team of EIKO, Tayyebeh Mokhber, and two of the top managers of the organization, Ali Asgari, and Hamid Reza Khalili.