2021-January-16 12:23
Politics
2021-January-14  12:24
Iran Declares Start of R&D on New Fuel for Tehran Reactor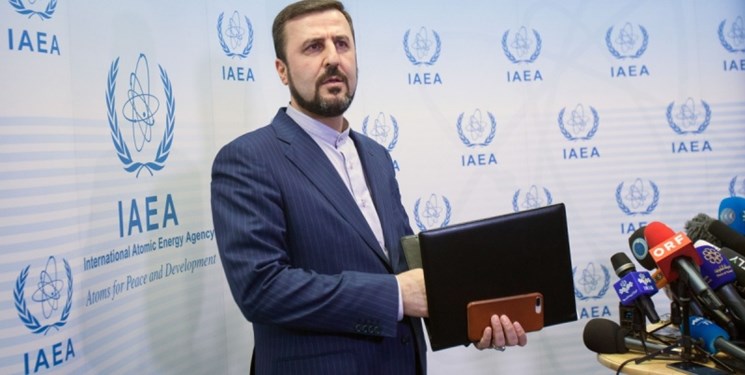 TEHRAN (FNA)- Iran's Ambassador and Permanent Representative to Vienna-based International Organizations Kazzem Qaribabadi announced that the country has kicked off research and development activities to produce an advanced type of fuel for the Tehran research reactor.
"This activity is carried out in three stages, and in the first stage, metal uranium is produced using natural uranium," Qaribabadi said on Wednesday.
He added that the IAEA director-genera has released a report on Wednesday and informed the member countries about the matter.
"This measure will technically place Iran among the leading countries in the production of new fuels," Qaribabadi said.
He added that all these steps have been notified to the Agency and the IAEA's inspectors have also visited the fuel plate factory three days ago.
In a relevant development on Monday, Spokesman for the Atomic Energy Organization of Iran (AEOI) Behrouz Kamalvandi said that his country enjoys the capability to produce 120 kg of uranium with 20% purity in 8 months, that's 4 months faster than the one-year period required by a recent parliament approval.
"We now have almost four tons of raw materials, and the parliament's ratification to produce 120 kilograms within a year is easily achievable for us," Kamalvandi said, adding, "We may reach the amount set by parliament's law sooner than eight months."
He referred to the reactions to starting of 20% enrichment, saying, "Unfortunately, demonizing Iran's nuclear program could be seen from the beginning," and added, "When they [Westerners] saw Iran's capabilities, they began to pretend that Iran was looking for nuclear weapons a."
Kamalvandi had announced on January 4 that the first UF6 product was prepared a few hours after kicking off the 20% uranium enrichment.