2021-January-26 00:52
Economy
2021-January-14  18:51
Iran Inaugurates Extra Heavy Crude Oil Refinery on Qeshm Island
TEHRAN (FNA)- Iranian President Hassan Rouhani inaugurated an extra heavy crude oil refinery on the Persian Gulf Qeshm Island on Thursday.
The refinery was opened along with 60 other projects throughout the country via video-conference on Thursday.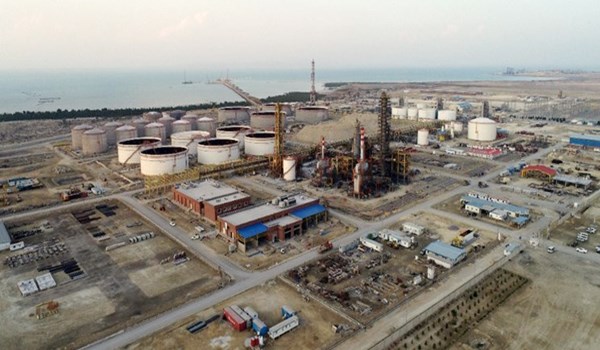 Hamidreza Momeni, the head of Qeshm Free Trade Zone, said in the ceremony that the projects are in oil, gas, energy, production, fishery, and tourism industries aiming to create 2,240 new jobs.
He added that the extra heavy crude oil refinery will produce 35,000 barrels of tar per day and create 295 new jobs. $240 million investment was made in the project.
Production of high-quality products (Euro 5), reduction of environmental pollution, energy efficiency, and helping exports are among the goals of the project.
The other projects inaugurated by President Rouhani on Thursday are in Gilan, Bushehr, Qom, East Azerbaijan, and Markazi provinces.
President Rouhani had also in December inaugurated 3 important petrochemical projects in three provinces of the country.
The projects, namely the olefin and sulfur recovery units of Ilam Petrochemical Plant, the potassium sulfate unit of Urmia Petrochemical Plant and Hegmataneh Petchem Plant, were inaugurated via video conference and they will bring its petrochemical production capacity to nearly 77 million tons per year.