2021-March-3 18:51
Politics
2021-January-14  19:19
IRGC Qods Force Denies Casualties in Israeli Attacks on Syria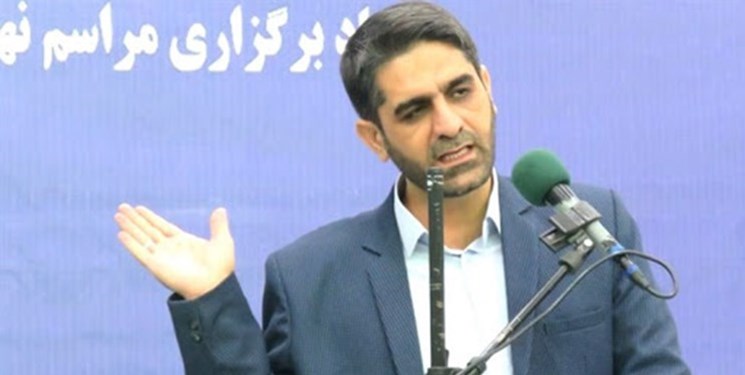 TEHRAN (FNA)- Deputy Commander of the Islamic Revolution Guards Corps Qods Force for Political Affairs Ahmad Karimkhani rejected some media reports claiming that Israel's Wednesday attack on Syria has taken a toll from the IRGC and resistance forces.
"The attacks left no human casualties," Karimkhani told FNA on Thursday, in response to the claims made by pro-West media report that the Israeli airstrikes have killed and injured dozens of IRGC members and Fatemyoun and Hezbollah resistance forces.
He added the extensive internal protest rallies in Israel have posed major security, political and social challenges to Netanyahu as well as Israel's fear of Iran and the resistance front's harsh revenge have made Tel Aviv launch blind attacks on Syria without any strategic target. Iran and the resistance front have vowed harsh revenge from the US and Israel in reprisal for the last year assassination of IRGC Qods Force Commander Lieutenant General Qassem Soleimani and Tehran has also underlined harsh revenge for the Israeli assassination of its nuclear scientist Mohsen Fakhrizadeh.
"Despite their fake propaganda, the Zionists do not dare to attack the Iranian and resistance groups' centers and positions in Syria," Karimkhani said.
He added that Israel is well aware of the Islamic Republic of Iran and the resistance groups' redlines in Syria and knows that attacks against the resistance forces' positions in Syria will certainly face a harsh reaction.
Earlier today, Afghanistan's Fatemiyoun Brigade, a resistance group involved in the regional fight against terrorism, had also dismissed media claims that Israel's Wednesday airstrikes in Deir Ezzur have killed a number of its fighters.
"The fighter jets of the Zionist regime in their latest attacks targeted the Syrian army positions on the road between Deir Ezzur and Albu Kamal, leading to the martyrdom of a number of Syrian army men," the commander of Fatemiyoun told the Persian-language Tasnim news agency on Thursday.
He added that despite claims by the West-affiliated media, the attacks neither targeted Fatemiyoun's positions nor martyred any Afghan fighter.
The London-based Syrian Observatory for Human Rights claimed on Wednesday a spike in the death toll of the recent Israeli attacks on Deir Ezzur province in the early hours of Wednesday morning.
It added that at least 40 were killed and 37 others were injured.
The SOHR claimed that the fatalities were 9 Syrian army soldiers and 31 non-Syrian fighters of Fatemiyoun Brigade in the area between Deir Ezzur city and the Syria-Iraq border in Albu Kamal desert.