2021-March-1 05:25
Politics
2021-January-15  14:07
Diplomat Deplores Egyptian Official's Anti-Iran Propaganda
TEHRAN (FNA)- Head of Iran's Interests Section in Cairo Nasser Kanani censured Speaker of the Arab Parliament Adel Al-Asoomi for his propaganda campaign against Tehran, reiterating that the blame game against Iran would not help the accomplices of terrorists.
Kanani addressing Adel Al-Asoomi said, "You won't become great and respected by launching propaganda against Iran."
"Iran has never been ashamed of its full support for the Resistance movement in Syria, Lebanon, Palestine, Iraq, and Yemen against the US and Israel, as well as combating terrorism and the Zionist regime in the region," the envoy said, adding, "We have presented many martyrs, including Lieutenant General Soleimani who was the great hero of the nations and countries."
Kanani reiterated that the practice of blame game against Iran will never improve the situation of the partners of terrorists because today the dimensions, masterminds and sponsors of terrorism have become unmasked for the world more than ever.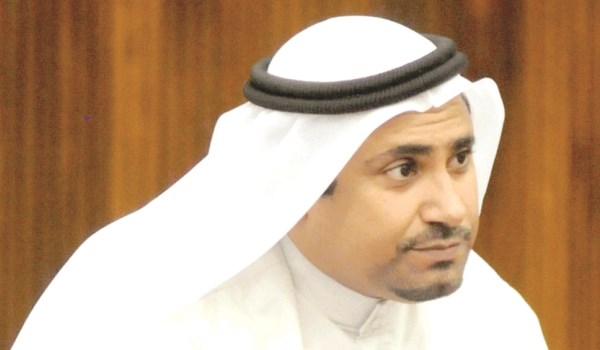 Speaker of the Arab Parliament Adel Al-Asoomi
Recently, Speaker of the Arab Parliament Adel Al-Asoomi in an interview with "Sedaye Al- Balad" Satellite TV network forged baseless accusations against Iran.