2021-April-11 08:04
Society_Culture
2021-January-16  18:08
Iran's 4th Volunteer Group to Get Coronavirus Vaccine Jabs on January 19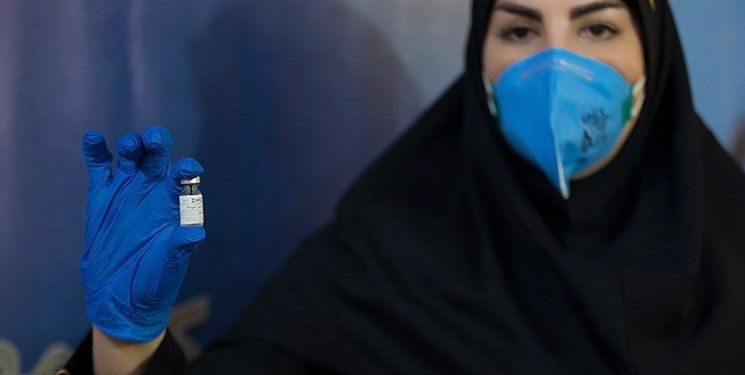 TEHRAN (FNA)- An official of Tehran Medical Sciences University announced that a fourth group of volunteers will start going under clinical tests following the success of the COVIRAN Barekat vaccine in the previous phases and after the first three groups showed no side-effects.
Doctor Hamed Hosseini said the 4th group, consisting of 7 volunteers, will most likely join the clinical trial January 19.
He went on to say that as experiments have proved satisfactory, the dose of the vaccine can increase to 5 micrograms from the previous 3 micrograms.
The first three Iranian volunteers received their second dose of domestically produced COVID-19 vaccine on Wednesday.
The second dose of the home-grown COVID-19 vaccine (COVIRAN Barekat) was injected to the first three volunteers who had received their first dose on December 29, 2020.
As the Iranian vaccine COVIRAN Barekat has had no side effects after 14 days, the committee for supervising the vaccine has issued the permit for the second phase of injection.
The Headquarters for Executing the Order of Imam Khomeini (EIKO) is the organization that has developed the vaccine.
The first three test subjects were the daughter of head of the Coronavirus Research Team of EIKO, Tayyebeh Mokhber, and two of the top managers of the organization, Ali Asgari, and Hamid Reza Khalili.
EIKO was enlisted as a sanctioned entity by the US on Thursday, surprising the academic community and human rights activists.
In relevant remarks in late December, 2020, Head of EIKO's Coronavirus Research Team Hassan Jalili said that the coronavirus vaccine developed by his country will have a 90% efficiency and is strong enough to resist against the virus mutations.
"If everything goes well and once the human trial phases are accomplished, mass-production of the coronavirus vaccine will take about four to five months before it is supplied to the public," Jalili said in an interview with the Persian-language Jam-e Jam newspaper on Monday, December 30.
"Domestically-produced vaccines have common platforms with vaccines from other countries that have entered the human trial phase. Similar statistical data and numerical platforms tested in other countries show that the vaccine is up to 90% efficient in bringing about immunity to the coronavirus," he added.
Meantime, Jalili said that Iran will wait until the end of human trial phase to precisely assess the effectiveness of the home-made vaccine.
"I believe the vaccine we have developed can be resistant to the virus mutation. The statistical information we have emphasizes this point," he added.