2021-March-3 18:35
Politics
2021-January-16  18:33
Iran Slams EU Sanctions against Syrian FM, Migrants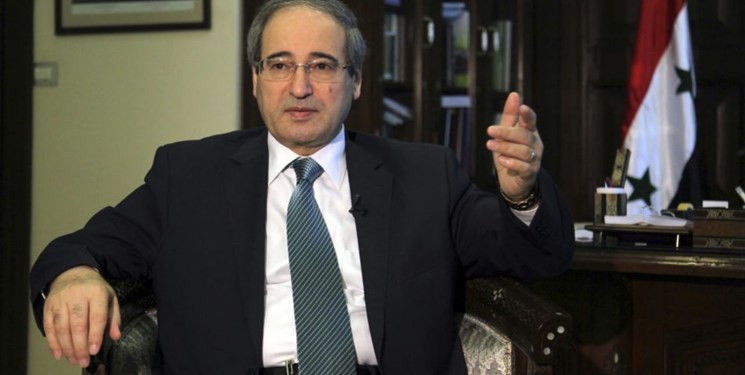 TEHRAN (FNA)- Iranian Foreign Ministry Spokesman Saeed Khatibzadeh denounced the European Union's banning of Syrian Foreign Minister Faisal Mekdad as well as the country's migrants, describing the move as irrational and unconstructive.
"The EU has taken an irrational and unconstructive measure which will aggravate crisis in Syria and complicate the trend of political solution of the crisis in the country," Khatibzadeh said on Saturday.
"Such an unpleasant move will only cause further distrust between Brussels and Damascus," he stated, adding that the action only means obstruction in the way of peace.
The diplomat strongly called on the EU to revise its decision, particularly under conditions that it is expected to condemn the attacks and invasion of the Zionist regime against the Syrian soil which is in utter violation of the country's national sovereignty and territorial integrity.
Kharibzadeh also urged the EU to announce its serious opposition to the illegal US sanctions against the Syrian nation.
Official Journal of the European Union on Friday issued a regulation part of which reads, "In view of the gravity of the situation in Syria, and considering his recent appointment as Minister of Foreign Affairs, Faisal MEKDAD should be added to the list of natural and legal persons, entities or bodies subject to restrictive measures in Annex II to Regulation (EU) No 36/2012."