2021-March-3 18:13
Society_Culture
2021-January-16  18:52
Iran, Nicaragua Sign Museum Cooperation Agreement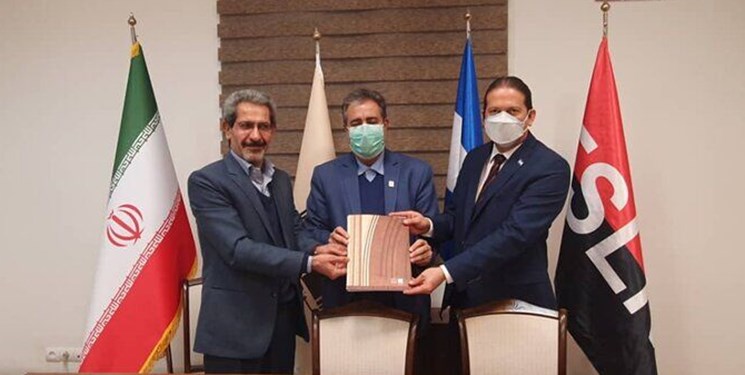 TEHRAN (FNA)- National museums of Iran and Nicaragua signed an agreement to broaden mutual cooperation and share experiences in the field, a report said.
The National Museum of Iran said that the reason behind the mutual agreement is to promote friendly and cultural relations between the two countries.
Director of the National Museum of Iran Jebreeil Nokandeh and his Nicaraguan counterpart, as well as the two countries' ambassadors and Nicaraguan Minister of Culture Luis Morales were present at the signing ceremony held online.
Nokandeh described the agreement as a turning-point in the promotion of cultural relations between Tehran and Managua.
"Despite the pandemic and restrictions it has created for the world since its outbreak more than a year ago, Iran and Nicaragua signed the agreement and this indicates a determination to deepening cultural relations between the two nations," the museum director said.
Through webinars, the two countries can get familiarized with their capacities and capabilities, then they can plan for practical cooperation after containing the pandemic, Nokandeh added.
Morales, for his part, said that during the meeting that Nicaragua is honored that the signing ceremony coincided with the 125th anniversary of the establishment of the national museum of his country.
At the end of the meeting, Iran's Ambassador to Nicaragua Majid Salehi said both embassies would make effort to implement the agreement which as he hoped would be a big step towards deepening bilateral cultural relations.
In a relevant development in November, Iranian Foreign Minister Mohammad Javad Zarif and his Nicaraguan counterpart Denis Moncada in a telephone conversation underlined the need for the expansion of mutual cooperation.
During the phone talk, the Iranian and Nicaraguan foreign ministers exchanged views on bilateral relations, as well as regional and international developments.
Zarif, who is now in Bolivia, hoped that he would visit Nicaragua in the near future.
The Nicaraguan foreign minister, for his part, stressed the importance of increasing the level of cooperation between Managua and Tehran.
Zarif is on his three-nation tour to Latin America which first took him to Venezuela, then to Cuba before visiting Bolivia.