2021-April-21 18:41
Politics
2021-January-18  19:46
Iranian Speaker: US-Israeli 'Deal of Century' Plot Fails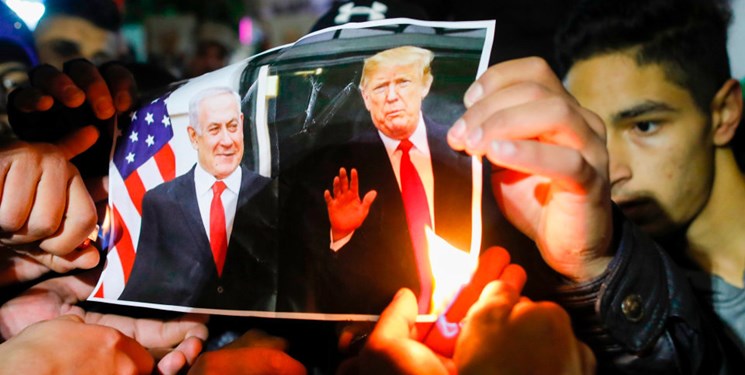 TEHRAN (FNA)- Iranian Parliament Speaker Mohammad Baqer Qalibaf said that the US-Israeli plot called 'Deal of the Century' has failed thanks to the Islamic Ummah's vigilance.
"The US-Zionist axis pursues the scenario of disintegration of the Islamic countries in the region along with the expulsion of the Palestinians from their ancestral land and Judaization and destruction of the Al-Aqsa Mosque," Qalibaf said on Monday, addressing a virtual meeting of chairpersons of the national security commissions of the parliaments of countries which support Palestine.
"Undoubtedly, if today the Islamic world does not realize this dangerous conspiracy and does not prevent its occurrence, the Zionists will take the next step to disintegrate the Islamic world if they can clean the notoriety of  normalization," he added.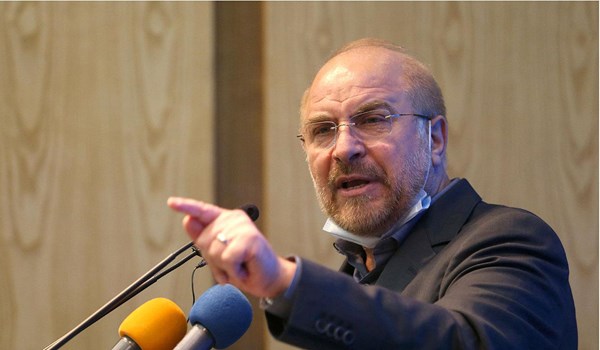 Qalibaf referred to the contacts between Israel and the terrorist groups in the region, specially Syria in recent years, and said, "This hostility is aimed at disintegration of Islamic countries, and we should be vigilant."
He, meantime, said, "No doubt, the US-Zionist plot called the Deal of the Century has failed, and the nations are awakened and vigilant, and they will not allow the Zionists to dominate the region thanks to their rich background and Islamic culture."
In August 2019, In August, Supreme Leader of the Islamic Revolution Ayatollah Seyed Ali Khamenei, in a message to the great congregation of pilgrims to the Hajj rituals, had called upon Muslims to take advantage of the event to promote awareness against the harms of the so-called Deal of the Century for Palestinians.
"The ploy of Deal of the Century prepared by the oppressive US, and its treasonous cohorts, is a crime against human society, and not just the Palestinian nation," Ayatollah Khamenei said.
"We are inviting everyone to actively participate in overcoming this deception by the enemy, and with the power and help of God, we consider this and all other ruses by the arrogant front doomed to failure against the efforts, and faith of the Resistance front," the Leader underlined.
"Today, one of the most important issues of the Muslim world is Palestine, which is at the top of Muslims' political issues, regardless of their school of thought, race, and language," he stressed.
"The greatest injustice in recent history has happened in Palestine. In this painful affair, all that a nation had—their land, homes, farms, belongings, dignity, and identity—was confiscated. With God's assistance, this nation has not surrendered to defeat, and has not given up, and today, they are on the battlefields more enthusiastic, and braver than yesterday. But the ultimate outcome requires assistance from all Muslims," Ayatollah Khamenei highlighted.