2021-April-21 19:43
Politics
2021-January-19  11:54
Official: Compromise with Israel, Beginning of End of Fake Regime
TEHRAN (FNA)- Iranian Parliament Speaker's Special Aide for International Affairs Hossein Amir-Abdollahian said normalization of ties with Israel has triggered the end of the fake regime.
Amir-Abdollahian reiterated that the current trend of compromise between some of the Arab regimes with Tel Aviv will not undermine the path of combat for liberation of the Occupied Palestine, stressing that the move just heralds the collapse of the fake Zionist regime of Israel.
He termed the normalization of ties with Israel 'a funny and ridiculous issue' and added that the acts of countries like United Arab Emirates, which has never helped the Palestinian people, will naturally not affect the Palestinian cause.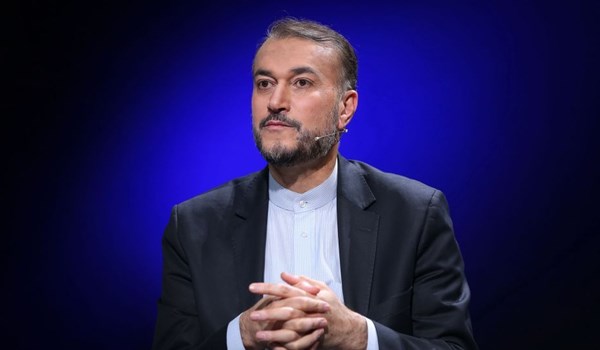 Hossein Amir Abdollahian
Pointing to the International Confab 'Gaza, a Symbol of Resistance', which was held in Tehran on the occasion of the Gaza day, the official continued, "Parliament speakers of various countries from Latin America, Africa and Asia including Arab and Islamic countries, attended the conference virtually whose strong message was that the issue of normalization of ties with the fake Israeli regime has come to an end and is no more than a slogan."
"Regional nations have also protested against the decisions of their rulers," he said, adding, "Therefore, they are trying to prevent the next phases of normalization of ties with the Zionist regime in the form of protests."
Amir-Abdollahian concluded that the only effect of such moves by some Arab rulers is that the Resistance Front becomes more serious against the Zionist regime.
In relevant remarks in May, 2020, Chief of Staff of the Iranian Armed Forces Major General Mohammad Hossein Baqeri said that even the people living in Tel Aviv as well as the Israeli soldiers have felt the reality that Israel is coming to an end.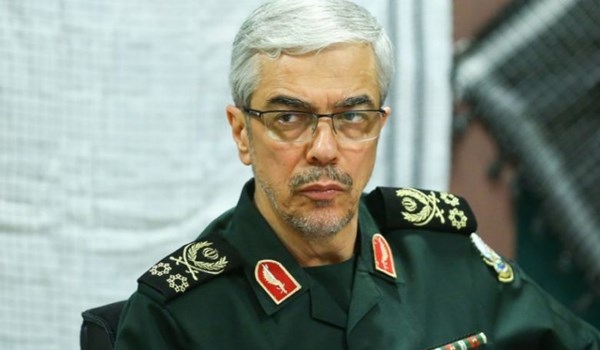 Major General Mohammad Hossein Baqeri
"The strategic depth of the Palestine-centered resistance's discourse has weakened occupiers' resolve by its pervasive influence in the geography of Quds and the lands around it and these days, whispers of the end of usurper Israel is even heard in the streets and garrisons of Tel Aviv," General Baqeri said in a message on the occasion of the International Quds Day (May 22). 
He added that despite their media propaganda and spending trillions of dollars in the region, the Zionist regime and its supporter, the US, are no more able to speak of war against the Islamic Revolution, and their threats and anti-Iran sanctions have also proven fruitless.
General Baqeri also assured the Palestinian nation and their holy cause that the Iranian nation and Armed Forces will remain in the frontline of the united front against the Zionist regime and they will foil the Zionists and US plot called Deal of the Century, annexation of the West Bank and other modern and complicated plots.