2021-April-17 18:42
Politics
2021-January-20  17:55
Commander: Iranian Army Ground Force Ready for Special, Combined Operations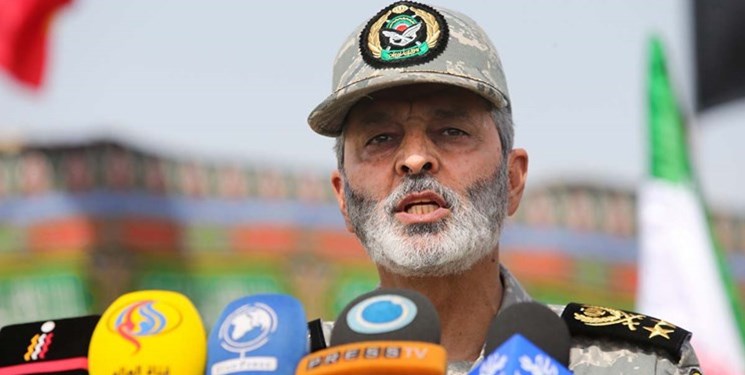 TEHRAN (FNA)- Iranian Army Commander Major General Seyed Abdolrahim Mousavi lauded his forces for staging successful massive wargames, stressing the Ground Force's readiness to conduct special and combined operations.
"In these drills, we witnessed a combination of armaments and equipment used by the multi-skilled forces and multi-purpose units of the Army," General Mousavi said on Wednesday during the Army Ground Force's Eqtedar (Might) 99 drills along the Makran coasts of the Sea of Oman and the Northern parts of the Indian Ocean.
"During the drills, the Ground Force displayed that it is at the highest level of preparedness to carry out special and combined operations," he added.
General Mousavi underlined that the wargames staged during the past month by the Iranian Armed Forces were actually a warning to the enemies of Iran that they will regret any hostile move against the country that might result from their miscalculation.
The Iranian Army Ground Force started wargames, codenamed Eqtedar 99, in the country's Southeastern regions on Tuesday morning.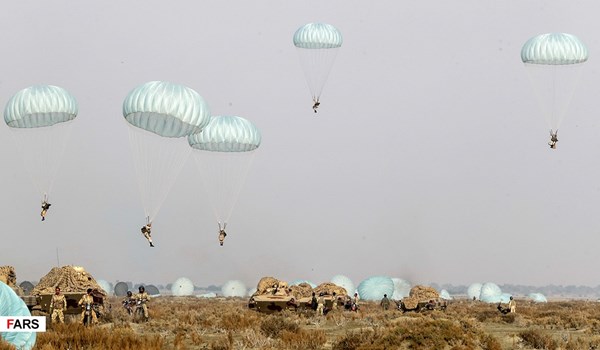 The drills were participated by the airborne units, special forces and rapid reaction brigades, and General Mousavi, Army Ground Force Commander Brigadier General Kiomars Heidari and other senior military officials.
Also, the IRGC started the first phase of the Great Prophet 15 wargames with the IRGC Aerospace Force's massive missile launch and drone operations in the Central Desert of Iran on Friday.
The first stage of the Great Prophet (Payambar-e Azam) 15 drills of the IRGC kicked off on Friday morning with the codename of "Ya Fatimah al-Zahar", during which ground-to-ground ballistic missiles were fired and offensive drone bombers operations were put into action in the general area of Iran's Central Desert.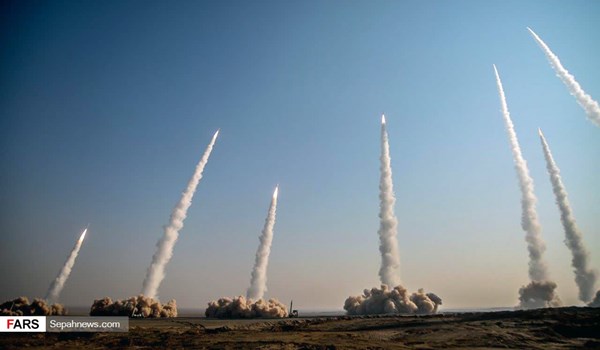 During the drills that began in the presence of IRGC Commander Major General Hossein Salami, IRGC Aerospace Commander Amir Ali Hajizadeh and a number of senior commanders and officials of the Iranian Armed Forces, a new generation of ground-to-ground ballistic missiles and drones were used in compound offensive against hypothetical enemy bases, destroying all the specified targets.
General Salami said on Tuesday that the recent wargames staged by the Iranian Armed Forces were aimed at displaying the country's deterrent power and dissuade hostile moves by enemies.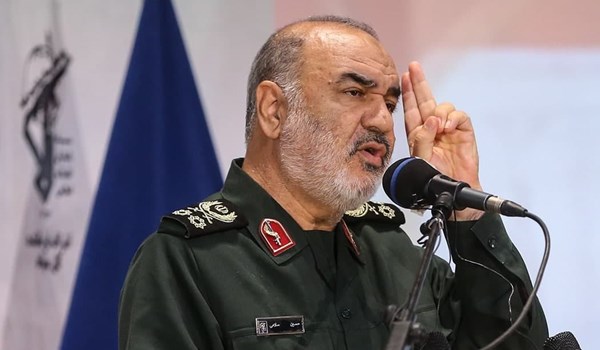 "These drills are an important part of the Iranian nation's deterrence policy," General Salami told reporters in Tehran.
"Our finger is on the trigger on behalf of the great Iranian nation," General Salami said, and warned, "The Armed Forces' recent wargames carried an explicit message to the enemies to avoid miscalculation."
He added that the wargames give self-confidence and peace of mind to the Iranian nation and send this message to the enemies that the country is serious about defending its honor and is always ready for defense.