2021-February-25 14:15
World
2021-January-20  17:33
Trump: We Will Be Back in Some Form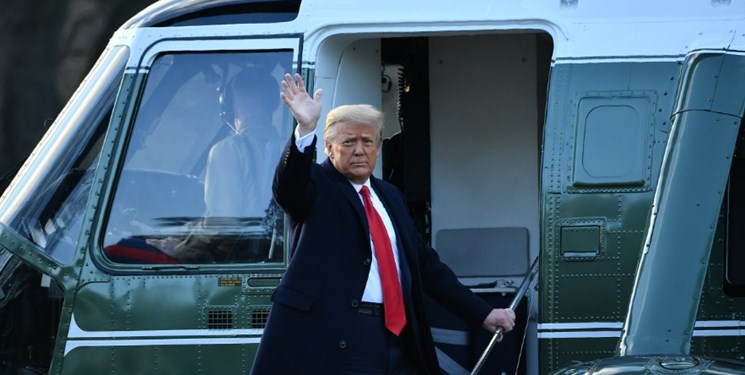 TEHRAN (FNA)- United States President Donald Trump stated on Wednesday in the final speech of his presidency "we will be back in some form", hinting he will stay in public life after leaving the White House.
Trump noted, without mentioning President-elect Joe Biden in person, that he thinks the next administration "will have great success" because they have the "foundations" for it, but he also wished them "great luck", World News reported.
Trump also paid respect to coronavirus victims and blamed China for it once again while he praised his administration's role in finding a vaccine.
The US president finished his speech by saying, "Have a good life and we will see you soon!"