World
2021-January-21  12:15
Palestinians React with Outrage to Biden Pick's al-Quds Remarks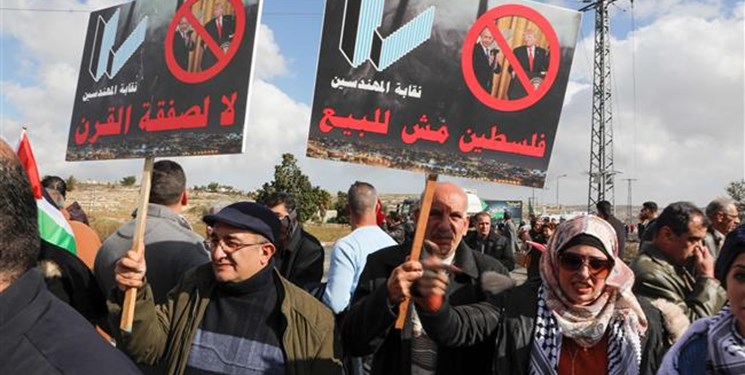 TEHRAN (FNA)- Palestinian movements reacted with outrage at remarks by US President Joe Biden's pick for Secretary of State in support of the Israeli regime's claim to the holy occupied city of Jerusalem al-Quds.
"Yes and Yes," Antony Blinken said during a testimony on Tuesday after being asked, "Do you agree that Jerusalem is the capital of Israel and do you commit that the United States will keep our embassy in Jerusalem?", presstv reported.
Former President Donald Trump rolled out a hugely controversial Middle East plan early last year touted as the "Deal of the Century", under which he gave the Israeli regime huge concessions at the expense of the Palestinian people.
Those included recognizing al-Quds as the so-called exclusive capital of the occupying regime --- something Tel Aviv had been lobbying for throughout decades --- in spite of Palestinians' age-old demand that the city's Eastern part serve as the capital of their future state. Trump also ordered relocation of the American embassy from Tel Aviv to the city.
Ever since the US's moves concerning al-Quds, Palestinians have stopped recognizing any intermediary role by Washington in the Palestinian-Israeli conflict.
The Gaza Strip-based Palestinian resistance movement of Hamas announced Blinken's remarks ran counter to international laws and resolutions that recognize al-Quds as an occupied city.
Spokesman Hazem Qassem called the comments "an affront to all Arab nations and states."
Islamic Jihad, Hamas' fellow Gaza-headquartered resistance group, also called the remarks "a slap on the face of all who have pinned their hopes on the US administration".
Spokesman Dawood Shihab noted Blinken's position indicated the US's insistence on supporting the occupying regime and manipulate the truth.
"All should know this that the US will never change. It is Palestinians [themselves], who should get rid of the occupation through long-term struggle and endeavor," he added.
Meanwhile, Abdullah Abdullah, a senior official within the Palestinian Fatah movement that is based in the nearby occupied West Bank, where al-Quds is located, reminded that the US Congress had decided to call al-Quds the Israeli regime's capital back in 1995.
Trump only executed the decision and now his successor cannot reverse the congressional designation, he reminded. Abdullah, however, urged the incoming US administration to recognize East al-Quds as Palestine's capital and set up a consulate there so it can start diplomatic interactions with the Palestinians.