2021-April-21 04:22
Economy
2021-January-22  15:33
Iran's 10-Month Imports of Basic Goods Exceed 4mln Tons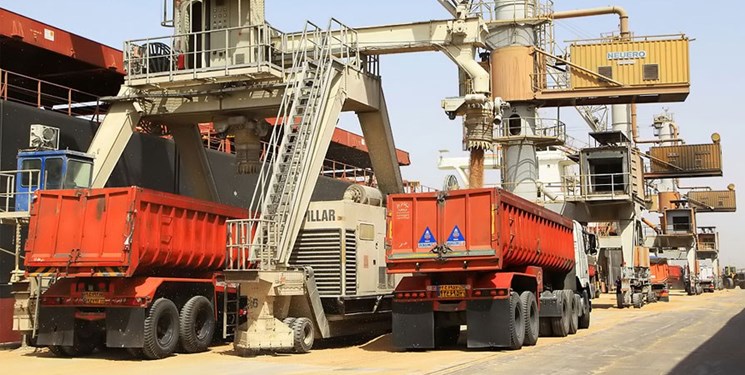 TEHRAN (FNA)- Iran's Government Trading Company (GTC) said that over four million tons of basic goods were imported in 10 months (March 20, 2020-January 19,2021) despite coronavirus-related restrictions at borders and problems in settling trade payments.
Deputy Head of GTC Amir Talebi said on Thursday that a total of 194 ships carrying basic goods, including foods, staples, medicine and animal feed, had berthed at Iranian ports in the 10-month period.
Imam Khomeini port, the country's largest grain ship port on the Persian Gulf's Westernmost coast, was responsible for 45% of all basic goods cargos, Talebi said, adding that Bandar Abbas, the largest container port on the Southern coast, took delivery of 31% of the cargos.
Port operations boomed at Chabahar, Iran's sole ocean port on the Sea of Oman, where some 17% of all basic goods cargos were done.
Government authorities believe basic goods consignments destined for major urban regions in east and northeast Iran can be processed through Chabahar where the infrastructure is being developed for loading and unloading of large container ships.
Ports along the Caspian Sea in North of Iran handled only 7% of all basic goods cargos, Talebi said.
In relevant remarks in late December, Head of Islamic Republic of Iran Customs Administration (IRICA) Mehdi Mirashrafi said that the country has exchanged 110mln tons of goods worth $52bln with foreign states in the first 9 months of the Iranian year (started on March 20, 2020).
In the first nine months of the current Iranian year, 110mln tons of goods worth $52 billion were exchanged between Iran and various countries, Mirashrafi said on Wednesday December 23.
Of the said amount, exports stood at 85.2 million tons at a value of $25.1 billion, he added.
Mirasharafi said that a comparison of non-oil exports with the same period of the previous year in terms of weight and value shows a decrease of 17 percent and 20 percent, respectively.
Considering the conditions caused by the outbreak of the Covid-19 epidemic and the cruel US sanctions, this amount of exports proves the efforts made by the Iranian producers and exporters, and the exports figures are expected to rise up in the coming months, the official said.
He added that Iran's exports destinations in the past 9 months included China with imports of 20.6 million tons ($6.4 billion), Iraq with imports of 20.8 million ($5.9 billion), the UAE with imports of 11.4 million tons ($3.3 billion), Turkey with 5.4 million tons ($1.8 billion) and Afghanistan with 1.8 million tons of imports ($1.7 billion).
In the said time, Iran imported 25 million tons of goods worth 26.8 billion, while the figures registered one percent and 16 percent decrease, respectively, he said.
Iran has been a customer of China, the UAE, Turkey, India, and Germany in this period, Mirashrafi added.