2021-May-9 09:39
Economy
2021-January-23  17:31
Over 150,000 Tons of Goods Transited via Northwestern Bileh Savar Customs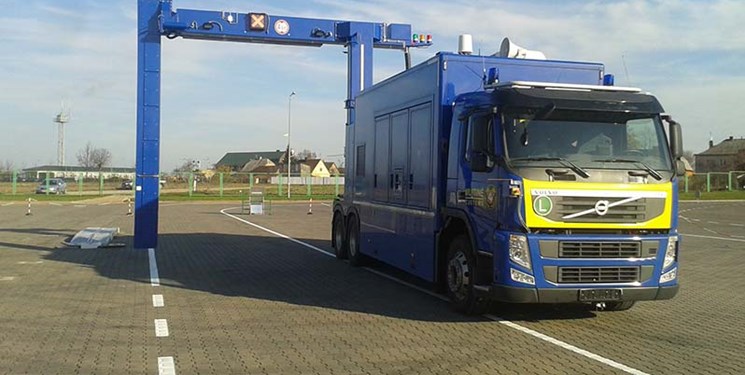 TEHRAN (FNA)- Approximately 155,000 tons of products have been transited through Bileh Savar customs of Northwestern Ardabil province during first ten months of the current Iranian calendar year (March 20, 2020- January 19, 2021), a local official said on Saturday.
Kalimollah Vosouqi said that around 155 thousand metric tons of various commodities were transited via Bileh Savar customs office in Ardabil province, indicating a 25% rise compared with last year's similar period.
Vosouqi added that the transit of goods via the Northwestern customs was carried out by 6,727 trucks.
"Mineral water, cement, MDF wood, plaster, chipboard, biscuit, rice, steel profile, salt and garments were the main goods transited via Bileh Savar," he added.
Vosouqi noted that Iran's exports via the route reached 251,779 tons in the ten-month period, indicating a 33% fall compared with the similar period of last year.
"Over 242,000 tons of the exported goods were transported by 10,578 Iranian trucks and the remaining 9,000 tons were exported by foreign vehicles," he noted.
The official went on to say that Azerbaijan Republic, Russia and Georgia were the main destination of such exports during the mentioned period.
Bileh Savar is the capital city of the namesake county in Ardabil province. The city is the site of a border crossing with the Republic of Azerbaijan.
In relevant remarks in November, Head of Ports and Maritime Organization of Astara in Northwestern Iran Kianoush Amiri said that exports and imports through Astara Port had increased by 40% in terms of weight during the eight months of the current year (March 20-November 20, 2020) compared to last year's same period.
Amiri said that 98,000 tons of goods have been exported and 37,000 tons have been imported during the said period.
"The figure shows that the port has had a good revenue for the country and that domestic production is active in Iran," he added.