2021-April-21 04:05
Economy
2021-January-24  12:45
Exports via Northwestern Border Thriving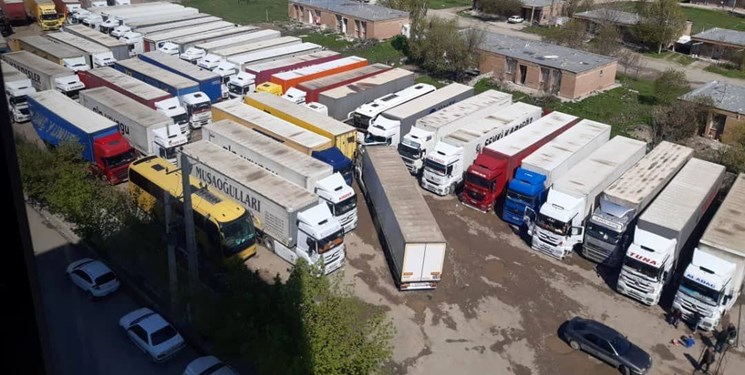 TEHRAN (FNA)- Bazargan border crossing in West Azerbaijan Province, Northwestern Iran, has exported nearly 80,000 tons of goods in spite of three and a half months of closure due to coronavirus restrictions.
Despite three and a half months of coronavirus- related lockdown, Bazargan border crossing that has been Iran's main transit corridor to Europe since 95 years ago, is now experiencing prosperity in exports with some 80,000 tons of products being exported through its customs.
The border crossing is a pioneer in terms of trade and transit among more than 20 other border crossings in Iran.
In mid-February 2020, Turkish and Iranian officials decided to close the border crossing to prevent the spread of coronavirus disease.
CEO of Maku Free Trade and Economic Zone Mohammad Reza Abdolrahimi said that the volume of transit from Bazargan border crossing stands at more than 26 billion dollars per year.
CEO of Bazargan Customs Mojtaba Bazgir said that reopening the border crossing has revived foreign trade and that the office is working round the clock.
"Since June, some 79,639 tons of various cargoes have been exported from the border crossing, which shows a 31 percent rise in terms of price although exports declined 39 percent in terms of weight," Bazgir noted.
He added that the bulk of export cargoes comprise petrochemical products, agricultural crops, stone, ceramic, glass, iron, steel and textiles.
Bazargan crossing border and the city of Maku are located near the joint borders with Turkey and the Republic of Azerbaijan. Iran has 130 kilometers and 140 kilometers of borders with Turkey and Azerbaijan, respectively.
In relevant remarks in November, an official with the Iranian Ministry of Road and Urban Development said that Iran transit through its Northern roads and railways will remain unaffected by a new corridor that will be opened in Armenia following the recent peace agreement between Yerevan and Baku.
Javad Hedayati said on Tuesday November 17 that Iran will remain a suitable route for trade between countries to its West, Northwest and Northeast despite the planned opening of a corridor in Armenia that will enable Azerbaijan to gain access to its landlocked exclave of Nakhchivan.
"This corridor will likely accommodate just local traffic between Azerbaijan[Republic] and Nakhchivan," he said, adding that Armenia could prevent Turkey's access to the corridor for transfer of freight or passengers through Nakhchivan to Azerbaijan and further to countries to the East of the Caspian Sea.
The official also said that Iran will remain the best option for transit of goods from Europe and Turkey to countries on either sides of the Caspian Sea.
"Fuel is cheap in Iran, there is no need to change transportation vehicle from road to sea for passing through the Caspian Sea and many other privileges have made owners of freight prefer the Iranian roads for transit of goods," he added.