2021-March-1 17:10
World
2021-January-24  13:42
Canada's Trudeau 'Disappointed' with Biden Order to Cancel Keystone Pipeline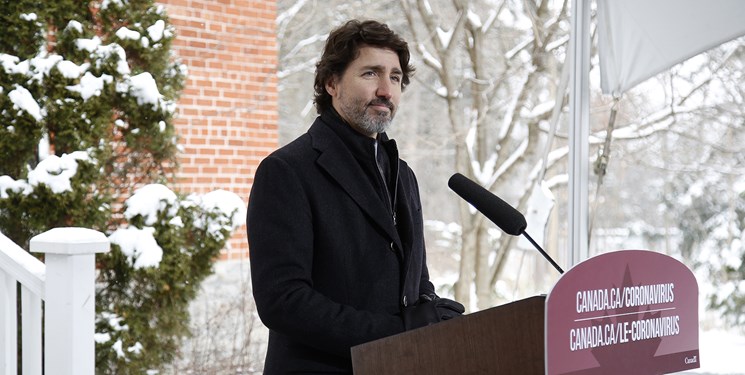 TEHRAN (FNA)- Canadian Prime Minister Justin Trudeau said he is 'disappointed' at US President Joe Biden's decision to cancel the Keystone XL pipeline.
The president made revoking the permits for the controversial energy project by executive order one of his first action's in the White House, The Independent reported.
Trudeau expressed his frustration with the cancellation of the pipeline, according to a readout of the president's first call with a foreign leader.
The prime minister "raised Canada's disappointment with the United States' decision on the Keystone XL pipeline", the readout stated.
"The prime minister underscored the important economic and energy security benefits of our bilateral energy relationship as well as his support for energy workers," it added.
"The prime minister and president reiterated the urgent need for ambitious action on climate change, reaffirmed their commitment to the Paris Agreement, and agreed to work together on net-zero emissions, zero-emissions vehicles, cross-border clean electricity transmission, and the Arctic," the readout said.
Trudeau has been a strong supporter of the $8bln plan to carry around 830,000 barrels of crude oil daily from Canada to Nebraska.
"No country would find 173 billion barrels of oil in the ground and just leave them there. The resource will be developed. Our job is to ensure that this is done responsibly, safely and sustainably," he said back in 2017.
Barack Obama had rejected the pipeline but it was given the green light under the administration of Donald Trump, despite objections from environmentalists and native American communities.
The Biden administration says that repeal of the pipeline's permits is among "the critical first step to address the climate crisis, create good union jobs, and advance environmental justice, while reversing the previous administration's harmful policies".
The US federal government was sued last year by two Native American communities amid claims they were not consulted about the pipeline crossing tribal lands.