2021-February-28 10:20
Politics
2021-January-24  16:00
Spokesman: Iran Not to Accept Political Mediation on Korean Tanker's Issue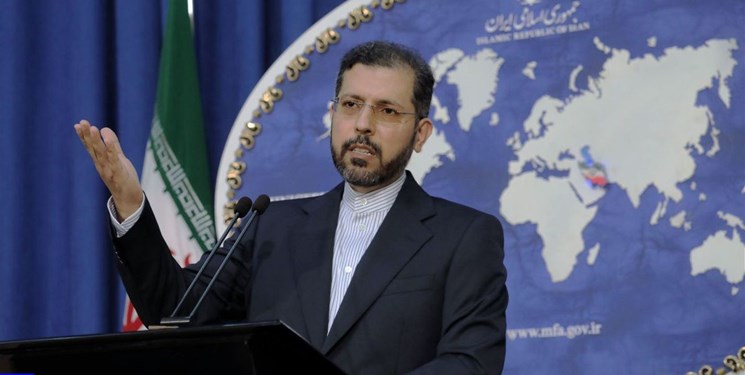 TEHRAN (FNA)- Iranian Foreign Ministry Spokesman Saeed Khatibzadeh said the South Korean delegation's recent visit to Iran was focused on discussions about unfreezing of Tehran's crude revenues, adding Tehran does not accept any political mediation over Seoul's oil tanker seized in the Persian Gulf for technical issues.
"During the Korean delegation's recent visit to Tehran, we asked them why they were looking for a political end to the seizure of the Korean tanker, which is a technical issue. Political mediation on technical issues is not acceptable to us, and we have declared this to the Koreans as well," Khatibzadeh said.
He underlined that Iran's seizure of the Korean tanker was not aimed at forcing Seoul to repay Tehran's blocked assets in the country.
"So far, we have gone through various ways to release this money, and the pre-planned visit of the Korean Deputy Foreign Minister also took place to this end," Khatibzadeh said.
In relevant remarks earlier this month, Governor of the Central Bank of Iran (CBI) Abdolnasser Hemmati called on South Korea to make a serious move and opt for independent decision-making on Iran's frozen assets, warning that if the country does not release Iran's crude revenues, it should expect consequences.
"Seoul must immediately release some $7 billion worth of funds it owes to Iran over crude imports in the past," Hemmati said after meeting South Korea's Deputy Foreign Minister Choi Jong-kun in Tehran, adding, "I reminded the Koreans and emphasized that Iran's blocked funds belong to the Iranian nation and no one is allowed to play tricks on them."
He said Seoul has been acting reluctantly by repeatedly promising that the money would be released.
"For almost one and a half year, the Koreans have sent numerous correspondences and announced that they would solve the problem today, tomorrow or a month later," the CBI governor said, adding that Choi had shown serious determination to tackle the case for good.
Early in January, the Islamic Revolution Guards Corps (IRGC) announced that it had stopped a South Korean-flagged ship for environmental pollution in the Persian Gulf, adding that the ship has been taken to a port in Southern Iran.
"The South Korean tanker was stopped in the waters of the Persian Gulf environmental pollution and after neglecting warnings," the IRGC Navy said, noting that the tanker has been taken to Iran's port of Bandar Abbas for further action.
"The tanker, HANKUK CHEMI, carrying 7,200 tons of oil chemicals had been violating environmental protocols repeatedly since it set off from the Saudi Al-Jobail port," it added, and said the case with the tanker will be referred to the Iranian judiciary.