2021-October-23 02:52
Politics
2021-January-24  18:20
US Takes University Professor Hostage To Shut Pro-Iran Voices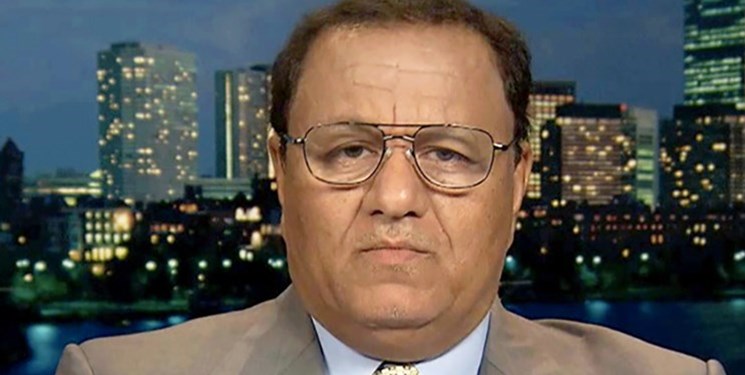 TEHRAN (FNA)- Iranian university professor Kaveh Afrasiabi was arrested by the US after pressing baseless charges against him, claiming that he has been an unregistered agent lobbying for Iran, a move described by Iran's foreign ministry as a flagrant case of hostage-taking against Iranian nationals.
Afrasiabi was arrested after he warned a US TV show host to stop belittling and insulting Iran's Lieutenant General Qassem Soleimani who had been assassinated in a US drone attack at Baghdad International Airport in Iraq last year.
But the US Department of Justice announced last Tuesday that Kaveh Lotfolah Afrasiabi had been arrested at his home in Watertown, Massachusetts, for the alleged illegal activities.
It claimed that Afrasiabi was actually a secret employee of the Government of Iran and the Permanent Mission of the Islamic Republic of Iran to the United Nations (IMUN) "who was being paid to spread their propaganda".
After his arrest, Spokesperson for the Iranian Mission to the UN Alireza Miryoussefi blasted the US, and said the Trump Administration is notorious for its anti-Iran "bigotry and bias".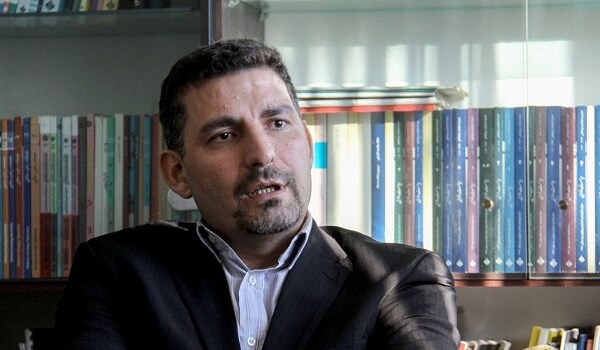 "It is unfortunate to hear of the arrest of Dr. Afrasiabi on spurious charges, in the waning hours of the Trump administration, which is well-known for its anti-Iranian bigotry and bias," Miryoussefi said.
"Dr. Afrasiabi has not been working as an agent of the Mission and only as a university professor, and an expert on international relations," he added.
He further explained that Afrasiabi "has provided consultations to the Mission on international issues and his working relationship with us has been open and fully transparent since the beginning".
Meantime, Iran's former Ambassador to Baku Mohsen Pak-Ayeen blasted the US for arresting Afrasiabi, describing it as a severe violation of human rights and freedom of expression.
"The move has no legal basis; and the arrest of university professors and international relations experts is completely contrary to the freedom of expression and freedom of the press and is an instance of human rights violation," Pak-Ayeen told FNA on Sunday.
He noted that the so-called human rights protocols observed in the US do not adhere to any international standards, and said, "I believe that the international community and the institutions that claim to advocate human rights in the world should endeavor to set Afrasiabi free."
Pak-Ayeen underlined the need for the international bodies to condemn such acts to force countries to meet the international standards and avoid measures against human rights.
Also, Iranian Foreign Ministry Spokesman Saeed Khatibzadeh described the move as a blatant instance of US hostage-taking against the Iranian nationals, saying that Afrasiabi is a well-known university professor who has been arrested on baseless charges.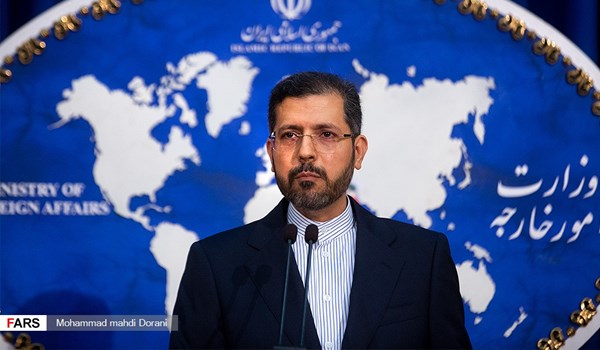 "Unfortunately, the Americans are addicted to this kind of action and take hostages under any pretext," he said.
"We hope the new administration will move away from the Trump administration's hostage-taking approach," Khatibzadeh said, adding, "Afrasiabi is a well-known university professor who has been arrested on trumped-up charges."
He expressed regret that the US has created problem for several Iranian nationals in different countries and taken them hostages for unfounded allegations.
Khatibzadeh voiced hope that Afrasiabi's problem would be solved immediately.
Massoud Soleimani was also another renowned Iranian scientist who had been detained by the FBI for 13 months and was released early December 2019.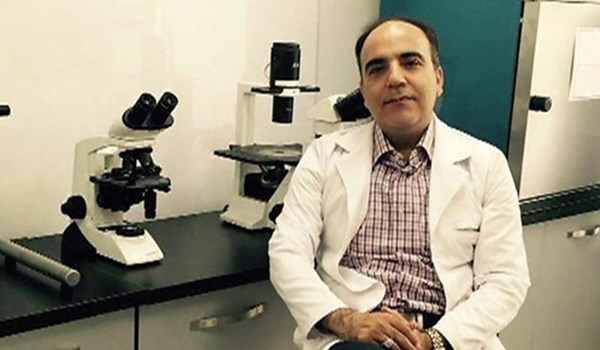 Soleimani arrived in the US on October, 22, 2018 with a visa issued upon an invitation by the Mayo Clinic in Minnesota to lead a research program on the treatment of stroke patients.
He was, however, arrested by the FBI upon arrival at the Chicago airport. His visa was canceled and he was transferred to a jail in Atlanta, Georgia.
His family had several times voiced worries about Soleimani's "poor" mental and physical condition in jail, saying he is suffering from chronic irritable bowel syndrome, has lost 15 kilograms and suffers from severe vision loss.
Soleimani's family condemned the US government's hostile act.
BJay Pak, the US attorney in Atlanta, secured Soleimani's indictment on June 12, 2018, just a month after President Donald Trump withdrew the US from the Iran nuclear deal, and Soleimani had been fully unaware of such an indictment when he flew to the US.
Franco and Page Pate, another Atlanta lawyer, said that they had been puzzled by the federal government's decision to prosecute a renowned Iranian professor and two of his former students - Mahboobe Ghaedi and Maryam Jazayeri - for purported trade sanction violations over eight vials of human growth hormone.
Franco said that Soleimani's treatment by federal authorities, the revocation of his visa and the decision to detain him without bond doesn't square with Soleimani's international reputation as a scholar, professor, and doctor widely known in the field of stem cell research and regenerative medicine. Soleimani has no criminal history anywhere in the world, he added.
The hormone, which is a form of synthetic protein, was seized from Jazayeri in 2016 by customs authorities in Atlanta when she was heading to Iran to give it to professor Soleimani for research purposes. Jazayeri had received the hormone from Ghaedi.
The seizure occurred at a time when Washington was still a signatory to the 2015 nuclear deal, officially known as the Joint Comprehensive Plan of Action (JCPOA), and anti-Iran sanctions had not been re-imposed yet.
The growth hormone is not banned in the US or Iran and was being used "exclusively for medical research", which is still considered largely exempt from US sanctions, Franco said.
However, Ghaedi and Jazayeri faced similar federal charges for attempting to supply Soleimani with the growth hormone.
Ghaedi is a permanent American resident and an assistant professor at Yale University's School of Medicine. She is free on a $250,000 bond. Jazayeri is a naturalized US citizen and Kentucky resident and has conducted medical research at the University of Louisville. She is currently free on a $200,000 bond.
"I truly don't understand it," Franco said of the government's decision to prosecute, adding that it appeared to be "some type of policy argument". Pate, who represents Jazayeri, said his client was "completely confused by all this."
Also, Iranian Physician Majid Taheri had been jailed in the US for 16 months on baseless charges. He was released in June.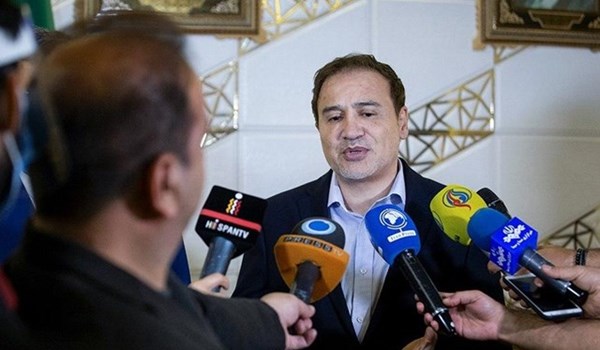 The United States government had imprisoned Taheri claiming that he had violated the US sanctions.
He was released through a prisoner swap with the American national Michael White who had been imprisoned in Iran on security charges.
Upon arrival, he rejected the charges as being wrong and unjust.
Taheri stressed that he was helping Iranian researchers at Tehran University produce an anti-cancer vaccine.
In a relevant event on June 3, Iranian Sharif University Professor Sirous Asgari, who was illegally imprisoned in the US, arrived in Iran.
On June 4, Iranian Foreign Minister Mohammad Javad Zarif in a message expressed pleasure over the release of the country's professor Sirous Asgari, and urged the US to free other Iranians kept hostage by Washington.
"Prof. Sirous Asgari was happily reunited with his family on Weds. This can happen for all prisoners," Zarif tweeted.
"Pleased that Dr. Majid Taheri and Mr. White will soon be joining their families," he added.
 "No need for cherry picking. Iranian hostages held in—and on behalf of—the US should come home," Iran's top diplomat said.
Asgari, a 59-year-old professor of materials engineering who was acquitted in November 2019 on charges of stealing trade secrets related to his academic activities at Ohio State University, was arrested by the US Immigration Service for revoking his visa.
Former Iranian Foreign Ministry Spokesman Seyed Abbas Mousavi said in June that Asgari's case is over.
On May 11, Zarif said prisoner swap between Iran and the US has no problem and "we do not need holding negotiations", adding that prisoner swap will be made with coordination of US' Interests Section in Tehran.