2021-April-14 21:59
Economy
2021-January-25  17:39
Iran's 10-Month Exports to Iraq Amounts to Nearly 800,000 Tons via Mehran Border Crossing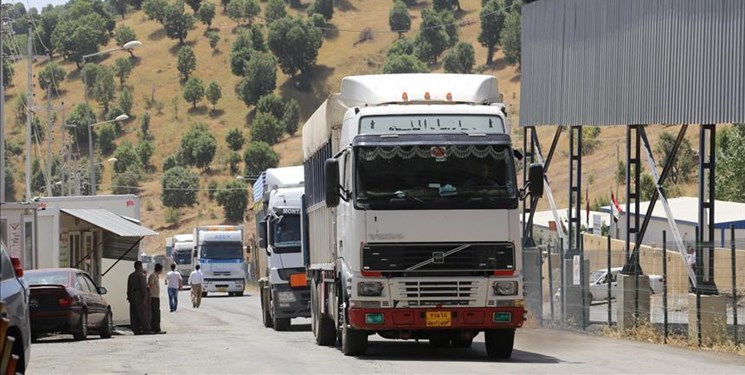 TEHRAN (FNA)- Iran has exported 792,000 tons of goods to Iraq via Mehran border crossing in the Western Ilam province during the last ten months (March 20, 2020- January 19, 2021), local customs official said.
Director- General of Ilam Customs Administration Rouhollah Gholami said on Sunday that Iran's exports to the neighboring Iraq upped 792,000 tons through the Mehran border crossing, adding that construction materials, steel products, glass and tiles were the main commodities exported during the 10-month period.
Gholami noted that 250 trucks carrying Iran's export goods cross the Mehran border to Iraq daily.
Iran's exports to Iraq via Mehran border crossing stood at $1.18 billion during the last fiscal year (March 2019-2020).
In relevant remarks in September last year, Iran's Customs Administration (IRICA) Spokesman Rouhollah Latifi said that upon the agreement of Iraqi officials, Mehran border increased working days from two to four days a week.
Latifi added that Mehran border will be open the whole week except Fridays.
Chazabeh border will also be active for exports all week long.
Chazabeh was the last joint border with Iraq that had been reopened after six-month lockdown.