2021-March-1 10:32
World
2021-January-26  15:27
Biden's Commerce Pick Pledges 'Aggressive Enforcement' to Combat Chinese Trade Practices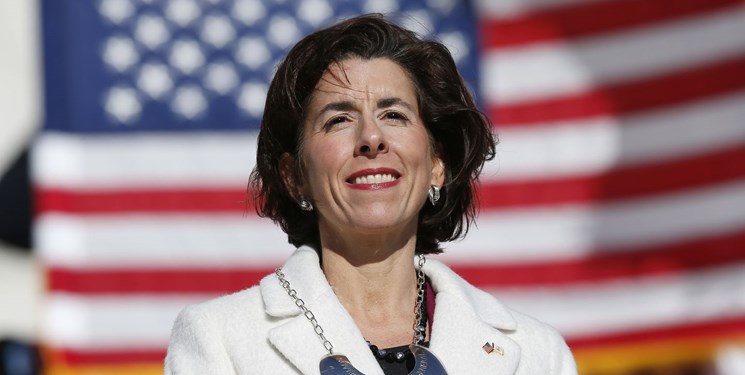 TEHRAN (FNA)- New US President Joe Biden's nominee to head the Commerce Department pledged to take "aggressive" action in response to trade practices from China.
Rhode Island Governor Gina Raimondo will tell the US Senate Commerce Committee on Tuesday that the United States must "take aggressive trade enforcement actions to combat unfair trade practices from China and other nations that undercut American manufacturing," according to a copy of her written testimony, presstv reported.
Former President Donald Trump took a tough line on China and, in 2017, raised taxes on $360 billion worth of Chinese imports, prompting Beijing's retaliation with tariff hikes and suspension of soybean imports, which hit farm states that voted for Trump in 2016.
The US trade deficit with China narrowed by 19% in 2019 over a year earlier, and by 15% in the first nine months of 2020.
Trump's China tax hikes and the trade tensions caused a loss of 245,000 jobs in the US, with economist saying even a modest reduction would create 145,000 jobs by 2025.
The Trump-era Commerce Department also added dozens of major Chinese companies, including telecommunications equipment maker Huawei Technologies, to a trade blacklist.
The Trump administration also made an unsuccessful attempt to bar US app stores from offering Chinese-owned TikTok or WeChat for download. Three US judges blocked the executive order.
Trump had claimed that TikTok poses national security concerns as the personal data of US users could be obtained by China's government. TikTok, which has over 100 million US users, rejected the allegation.
TikTok-owner ByteDance, under pressure from the US government, has been in talks for months to finalize a deal with Walmart Inc and Oracle Corp to shift TikTok's US assets into a new entity to address "US security concerns".
Biden Spokeswoman Jen Psaki said Monday, "We need to play a better defense, which must include holding China accountable".