2021-April-21 02:56
Economy
2021-January-28  17:30
Official Highlights Eurasia's Potentials to Export Iranian Products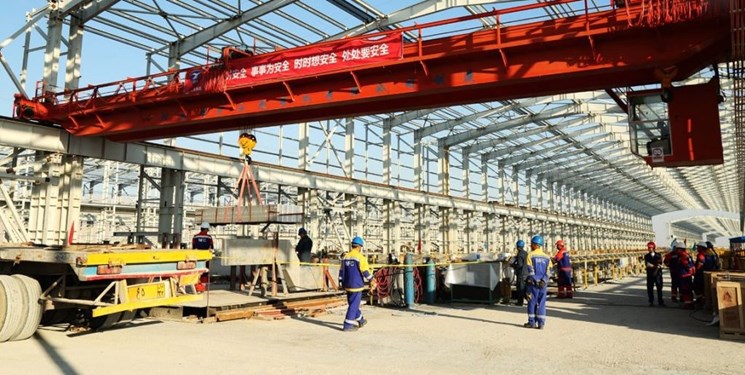 TEHRAN (FNA)- A senior Iranian economic official underlined the need to use capacities and potentials of the Eurasian states to export the Iran-made construction materials.
Chairman of Iran-Kazakhstan Joint Chamber of Commerce Amir Abedi made the remarks on Wednesday, addressing a Conference on Economic Relations between Iran and Eurasia.
Eurasia has high capacity and potential for exporting Iranian-made building materials, he said.
Abedi also emphasized the high capacity of the country in the field of exporting construction materials, including tiles and ceramics, glasses, wires and cables to Commonwealth Independent States (CIS) as well as Eurasian Economic Union (EAEU).
He said that Islamic Republic of Iran enjoys salient advantages in the field of technical-engineering services, water, electricity and energy fields.
A commercial official said on Wednesday that Iran exported $594 million worth of non-oil products to EAEU member states.
Iran has exported $594 million of non-oil commodities to the EAEU so far, Chairman of Tehran Chamber of Commerce, Industries, Mines and Agriculture (TCCIMA) Masoud Khansari said at the conference entitled "Iran and Eurasia Relations", adding that the country has imported $396 million worth of non-oil products from EAEU in return.
"Given the suitable situation of road fleet, we can increase transportation via land among [EAEU] countries," Khansari noted, adding, "In the field of training, we enjoy high capability to boost bilateral exchanges."
He went on to say, "Using a currency pact instead of US dollar can reduce dollar monopoly."
Meanwhile, Managing-Director of Iran's Export Guarantee Fund Abdollah Sajjadi said on Wednesday that the fund has allocated up to $800 million for the EAEU member states.
Sajjadi said that, due to the limitations of Iran's banking system because of illegal US sanctions, the issuance of mutual guarantees with the help of peer institutions is one of the new strategies of the institution to secure foreign trade.
He said that supporting exports via covering Eurasian political and commercial risks has been put on top of the fund's agenda.