2021-April-14 21:12
Economy
2021-January-31  13:57
Iran Planning 40% Rise in Copper Production in 4 Years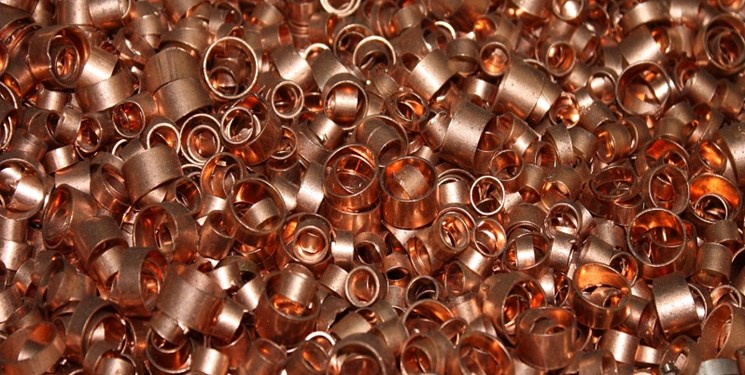 TEHRAN (FNA)- Iran has decided to increase its copper output up to 40 percent by 2024 to meet the growing global demand for the metal, Deputy Minister of Industry, Mine and Trade Ardeshir Saad Mohmmadi said on Saturday.
Saad Mohammadi said that Iran's total capacity for copper production would increase by approximately 40 percent to top 550,000 tons per year by 2024.
"Iran will spend almost $2.5 million to finish a total of 29 new copper production projects to meet the goal," he went on to say.
Saad Mohammadi, who also heads the National Iranian Copper Industry Company (NICICO), added that production of anode or raw copper will also surge by 16 percent till late March.
The NICICO aims to reach a record annual output of 280,000 tons at the end of the current calendar year (March 20). Production is expected to hit a target of 400,000 tons a year by 2024. Copper concentrate output will also double in the next two years to reach two million tons a year.
The official said Iran's proven copper reserves would amount to 36.5 million tons this year with addition of two new mines, making the country the sixth largest holder of copper reserves in the world.
In a relevant report in November last year, NICICO announced that Iran exported $416 million worth of copper cathodes in the first half of the current year (ended on September 21, 2020).
The NICICO report showed that Iran planned to export $332 million of copper cathode in H1, but it could manage to increase it by 26% to amount to $416 million.  
Nearly 139,899 tons of copper cathode were produced in the country in the first six months of the current year, showing a 6% rise as compared to the last year's corresponding period.