2021-April-21 03:54
Economy
2021-February-1  18:28
Southeastern Province Exports Nearly 1 Million Tons in 3 Quarters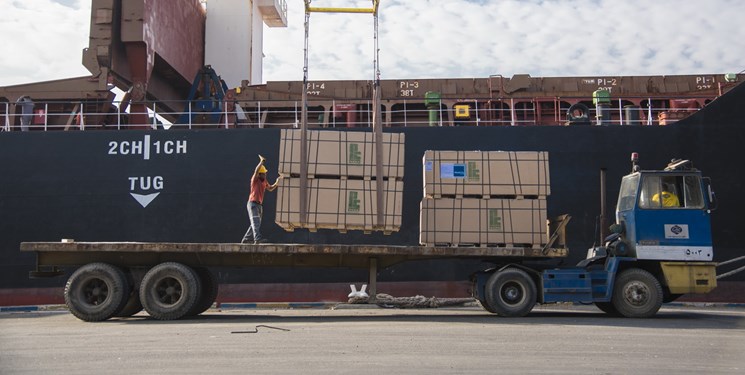 TEHRAN (FNA)- 976,760 tons of products worth $1.31 billion were exported from Sistan and Balouchestan province's customs terminals and border markets in a 9- month period (ended December 20, 2020), a local official said on Monday.
Head of the province's Trade Promotion Organization Davoud Shahraki said that 976, 760 tons of various commodities worth $1.31 billion were exported from the province in three quarters of the current Iranian year.
"Exports through the customs terminals reached $868.34 million while the border markets had a $440-million share in the shipment of goods," Shahraki added.
He said the exported products mainly included construction materials, fruit, chickpeas, gas, sulfur, dates, cucurbits, detergents, bitumen, ceramic products, and plastic bags.
The official also said that Pakistan, Afghanistan, Turkey, Kuwait, and the UAE were the top destinations of Sistan and Balouchestan's exports during the mentioned period.
Shahraki stressed that efforts are underway to increase the exports to at least $1.7 billion by the end of the current Iranian year (March 20).
In relevant remarks in late November 2020, a senior official at the Ports and Maritime Organization of the province said that Iran's Southeastern Port of Chabahar has attracted neighboring countries for transit of their commodities due to lowering of costs and discount on tariffs.
"A 70% discount on tariffs and lowering the cost of transit of goods through Chabahar Port have increased the loading and unloading figure to two million tons while it was merely 200,000 tons before," Deputy Head of Iran's Ports and Maritime Organization Farhad Montasser Kouhsari said, adding, "Customers choose Chabahar to ship their imports and exports, as well as raw material."
He added that port transportation is one of the least expensive choices.  
The official went on to say that the goal of the port is now to attract regional markets and that India and Afghanistan are Iran's big trade partners.