2021-March-3 21:40
417
2021-February-3  17:37
Iranian Scientists Develop CBC Device to Measure 19 Blood Parameters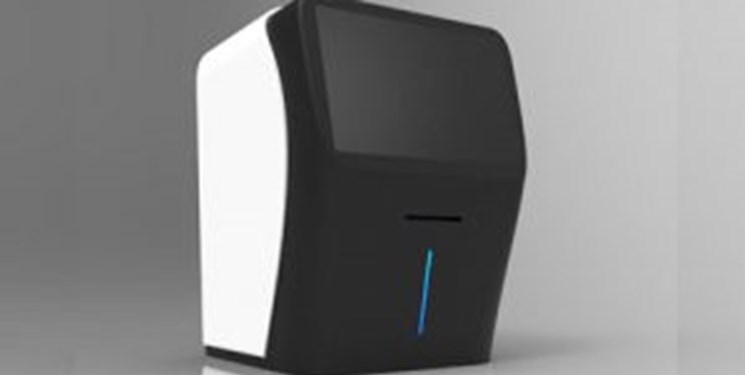 TEHRAN (FNA)- Iranian researchers at a knowledge-based company manufactured Complete Blood Count (CBC) device with the capability of measuring 19 parameters in blood.
CBC is the most common blood test in laboratories, which measures the number of white and red blood cells as well as the level of hemoglobin and other blood components.
"We have made a CBC test device which measures 19 blood parameters in less than 10 minutes. To use this device, only one drop of blood is needed and it is easy to use," Navid Yarahmadi, the CEO of Shenasayee Ofogh Salamat Company, said on Wednesday.
"By measuring these 19 parameters, including the number of white and red blood cells, platelets and hemoglobin and other related parameters, we can find out cases such as anemia, infection and blood clotting," he added.
Yarahmadi said that the device is a fully home-made product developed and made by local microfluids and other technologies, including artificial intelligence.
In a relevant development in December, Iranian scientists developed the smallest telemedicine device capable of measuring 15 parameters of human body's vital signs, including blood oxygen levels and blood pressure to help patients in remote areas, specially during the coronavirus outbreak.
The telemedicine device, called A15, produced by the Iranian researchers has reached the industrial production phase after several years of research.
The device is capable of accurately measuring 15 parameters of vital signs and then send the patient information to the doctor at another location via SIM card, internet or any other available platform. Of the 15 vital signs that the device can measure, 7 signs include vital signs, including heart-related signals like blood oxygen levels and blood pressure, specially during the coronavirus outbreak, blood sugar and cholesterol. It also enables examinations of eyes, ears, throat and nose with the help of cameras used in the system.
An important feature of the device is that all information taken from the patient is sent to the physician instantly and online. Even the ECG performed by the Iran-made device can be immediately displayed with all the signals and details and examined by the telemedicine.
The A15 is the smallest telemedicine device in the world that is easy to transport.