Politics
2021-February-6  17:16
Official: Civil Defense Aimed at Nullifying Threats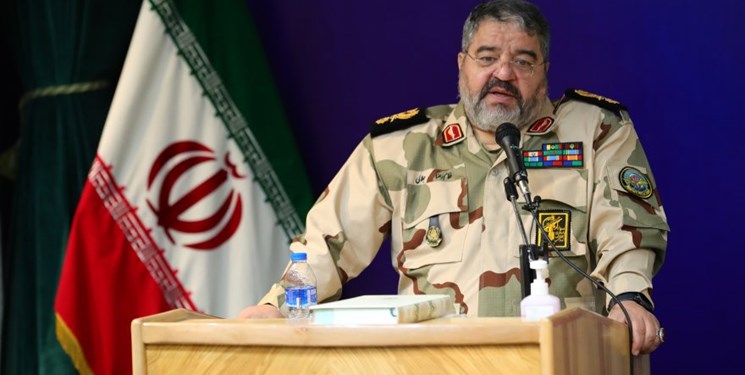 TEHRAN (FNA)- Head of Iran's Civil Defense Organization Brigadier General Gholamreza Jalali said the body's main goal is thwarting threats against the country's vital infrastructure and assets.
Jalai said that the Civil Defense Organization has aimed at neutralizing the threats posed by the enemies against both infrastructural and spiritual assets of Iran.
"Today, women, family, and hijab are fixed issues on which the enemy has always focused in plotting against the Iranian nation," he said, adding, "Therefore, we need a strong strategy to fight hostilities and negative propaganda on women's role in the Islamic system."
In relevant remarks in mid-December, Jalali said the country's active resistance policy has defeated enemies, adding that Iran will continue the same policy.
"Iran's active resistance, the strategy put on agenda by the Supreme Leader of the Islamic Republic [Ayatollah Khamenei], has defeated the US maximum pressure," Jalali said on Monday December 14, and noted that resisting the threats of the enemies is the way to become strong.
"The world is astonished by the resistance of Islamic Iran and the failure of the enemy in different arenas indicates that our active resistance has been effective," he went on to say.
"Signs of victory are emerging, and this is the result of the resistance of the Iranian nation," the official added.
"Iran's response to threats would always be harsh," Jalali stressed, and added, "yet, this response won't be necessarily military or security one, it can cover a wide range of legal issues."
He referred to the parliament's strategic bill to counter the illegal US sanctions against the country, saying "We need to change the paradigm on the nuclear issue."
"The strategic bill is a national decision that enables us to get the upper hand in dealing with the enemies," the official said.