2021-April-11 02:52
Society_Culture
2021-February-8  18:57
Minister Stresses Arrival of Some Passengers with Fake Coronavirus Test Results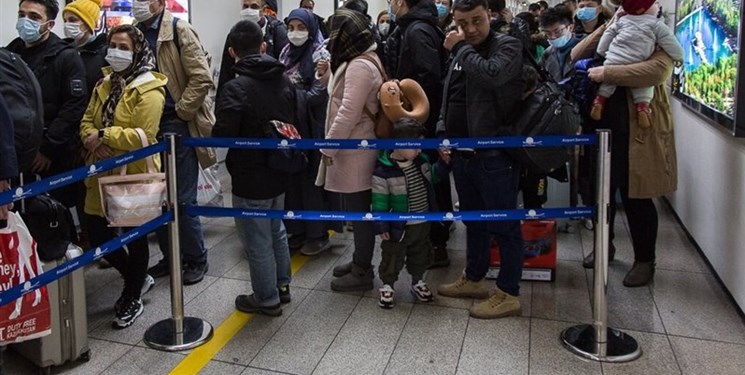 TEHRAN (FNA)- Iranian Road and Urban Development Minister Mohammad Eslami said some passengers arriving in the country have presented forged documents to pretend that they have not been infected with COVID-19.
Eslami made the remarks on Sunday in response to some rumors that the number of positive COVID-19 cases in Iran has recently increased due to loose controls on arrivals from abroad.
"Some passengers arriving in Iran had negative coronavirus test certificates which we were aware of the fabrication of their tests owing to the vigilance of the health ministry," he said.
Eslami didn't say from which countries these passengers have come, yet noted that the government would put tougher restrictions on arrivals from those countries.
In relevant remarks on Sunday, Head of Iran Air (Homa) office in London Hesameddin Seyedin said a flight will take back Iranians from Britain in a few days under rigid health protocols related to the COVID-19.
Seyedin said that a flight is scheduled to take back Iranians on February 11, 2021, in compliance with full health protocols.
"All passengers aboard this flight should have a negative PCR test (for +8 passengers) from authorized British centers," He added.
"All passengers will be tested again on arrival in Tehran and then will be directed to a hotel for a week-long quarantine period," the official continued in reference to the hazard of spread of British coronavirus in Iran, adding, "If the PCR test response is positive, the quarantine period will increase to two weeks."