Politics
2021-February-9  14:05
Top Commander: World Powers Terrified by Iran's Capacities, Progress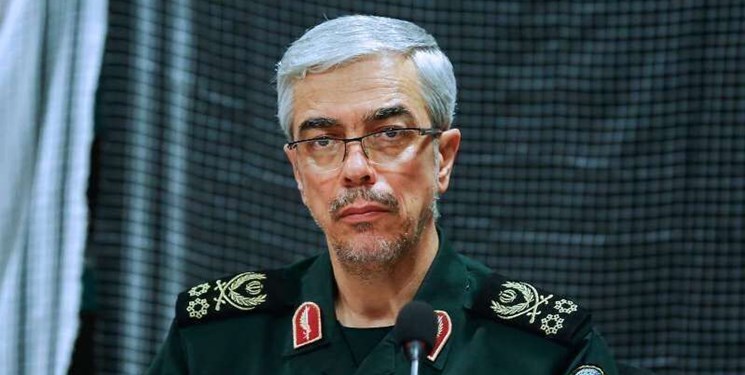 TEHRAN (FNA)- Chief of Staff of Iran's Armed Forces Major General Mohammad Hossein Baqeri said that the world powers have been surprised and astonished by the capacities and progress that the country has made in the 4 decades after the Islamic Revolution.
"Today, the world powers are terrified by observing the geopolitical and strategic capacities, progress and capabilities of the Islamic Republic of Iran, and have no choice but to accept the role of an observer on the scene of our country's undisputed international power," General Baqeri said in a statement on the occasion of the 42nd anniversary of the victory of the Islamic Revolution in Iran on February 10.
"Whether they like it or not, they should prepare themselves to accept the order and geometry of the emerging new power in the region of which Iran and Iranians are the main pole," he added.
General Baqeri said that by producing indigenous defensive and offensive power and providing modern land, sea, air, space and missile systems, equipment and technologies as well as training skilled and brave manpower, the Iranian Armed Forces have brought the Islamic Iran to a point of deterrence and strategic balance that has prevented the enemy miscalculation.
"We are ready to confront decisively and crushingly any threat and aggression from regional and trans-regional enemies, and we will not allow anyone to make any aggression against the independence, security and territorial integrity of this holy land," he underlined.
In relevant remarks on Monday, Iran's Defense Minister Brigadier General Amir Hatami on Monday stressed the country's active deterrence doctrine, and underlined the Iranian Armed Forces' crushing and rapid reaction to any threat.
"Our doctrine is active deterrence, and we are watchful to suppress any threat against us," General Hatami said.
He referred to the western officials' allegations about Iran's interference in the region, and said, "They ask us why we are present in the region and they mean that we need to leave to let them start threats against us, while this region belongs to us and its security should be established by us and not those who have come from thousands of kilometers away."
General Hatami underlined the home-grown defense and security power of Iran, saying that the country will not lose this power.