2021-April-21 18:29
Society_Culture
2021-February-9  20:45
Iran to End COVID-19 Public Vaccination in 13 Months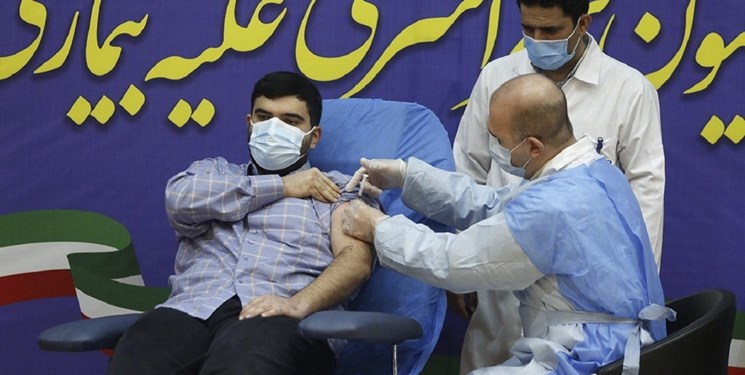 TEHRAN (FNA)- Nationwide vaccination that started on Tuesday, February 9, will be finished by the end of the coming Iranian year (March 20, 2022), a health officials said.
Spokesman of Iran's Food and Drug Administration Kianoush Jahanpour made the remarks at a video-conference on Tuesday simultaneous with the start of public vaccination in 635 hospitals across the country.
Jahanpour said the public vaccination will end within 13 months, voicing hope that Iran would be among the top countries to accomplish the job.
He said that some 1,000 people will get the jabs every day and the figure will soon rise to 5,000, 10,000 and 20,000 people per day in the next stages of vaccination.
Iran started nationwide COVID-19 vaccination on Tuesday using the Sputnik V vaccine.
The public vaccination for coronavirus began in Iran in a ceremony held at Imam Khomeini Hospital of Tehran and 634 hospitals all over the country.
The first person to get the jabs was Parsa Namaki, the son of Health Minister Saeed Namaki. 
Priorities for this phase of vaccination are health workers at ICU sections of hospitals.
According to the health ministry officials, some 1.3 million Iranians will be vaccinated against the virus by the end of the current year (March 20). The next group that will receive the jabs are vulnerable and elderly people.
Saeed Namaki said that the vaccination program started today in 635 centers across Iran.
"The next shipments of vaccines will gradually enter the country," he said, adding that the works on home-made vaccines are also proceeding well and they may enter the mass production phase in spring.