2021-June-14 07:29
Politics
2021-February-10  14:09
Speaker: Iran Preparing for Permanent Membership of Eurasian Economic Union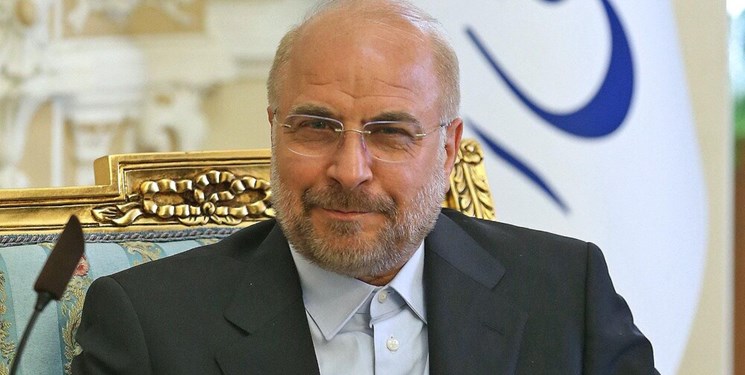 TEHRAN (FNA)- Iranian Parliament Speaker Mohammad Baqer Qalibaf said that his country has held necessary negotiations and is preparing for permanent membership in the Eurasian Economic Union (EEU).
"This union has connected all regional countries and established a free trade zone. Iran has started talks for becoming a permanent member of the union and preparations for our permanent membership will be carried out in the next two weeks," Qalibaf said on Wednesday upon arrival in Tehran from Moscow.
He noted that the visit was paid upon the official invitation of his Russian counterpart, adding, "This trip was an opportunity to discuss regional, economic, and parliamentary issues."
The most important feature of this visit was the message of the Islamic Revolution Leader to the Russian government, Qalibaf said. "Leader stressed long-term and strategic coordination and agreements with Russia. Of course, the message had other aspects such as economic and political ties as well as future of ties and policies between Iran and Russia."
Despite the COVID-19 pandemic, Iran's export to Russia has increased by %40, and a financial-trade hub is set to be established to follow up bilateral customs agreements, the Parliament Speaker added.
Iran and EEU are looking to substantially increase trade, as they signed a three-year provisional agreement in Astana, Kazakhstan, on May 17, 2018, for the bloc to welcome Iran into EEU.
The preferential trade agreement came into effect on October 27, 2019, based on which the two sides have three years to upgrade the treaty into a full-fledged free trade deal that lowers or abolishes customs duties.
The average tariff set by EEU for Iranian goods as part of their provisional preferential trade agreement stands at 3.1%, while Iran's average tariff for commodities from EEU amounts to 12.9%, according to the deputy for international affairs with Iran Chamber of Commerce, Industries, Mines and Agricultures.
Iran and EEU have a total of 862 types of commodities listed in their PTA. As per the deal, Iran will enjoy much easier export terms and lower customs duties on 502 items and the same go for 360 items from the EEU member states.