2021-May-18 17:38
Politics
2021-February-14  13:10
Commander: Blast along Afghanistan-Iran Border Causes No Harm to Iranians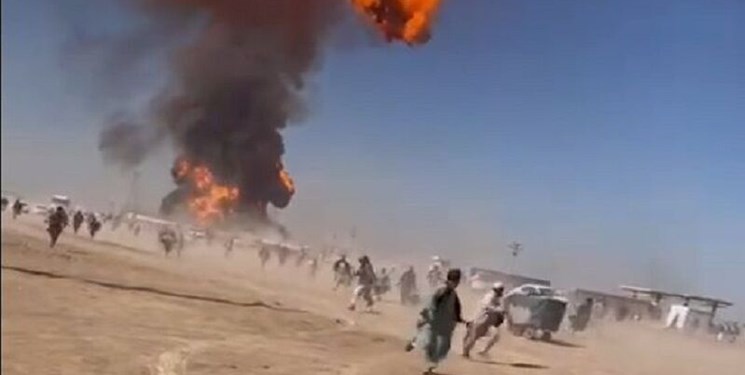 TEHRAN (FNA)- The explosion of fuel tankers at a customs post in Afghanistan's border town of Islam Qala near the Iranian border Saturday noon has not caused any loss of life or financial damage in Iran's Dogharoun border crossing, a provincial Iranian Commander said.
Border Guards Commander of Khorasan Razavi Brigadier General Majid Shoja noted that the forces are on high alert in the explosion-hit area and there are no problems in terms of the facilities and equipment needed.
"Iran also dispatched rescue team to the area as asked by Herat governor," he added. 
In relevant remarks earlier on Saturday, Head of the Crisis Management Department of Khorasan Razavi Province said that the governor of Herat had asked Iran for urgent assistance to contain the blaze.
Mohsen Nejat added that relief and rescue forces have been deployed in the Dogharoun border area in Taybad city.
A fuel tanker exploded at the Islam Qala crossing causing a massive fire that consumed more than 500 trucks carrying natural gas and fuel, according to Afghan officials and Iranian state media.
The fire is reported to have left more than 60 people injured and caused around %400 million financial loss.
It was not immediately clear what caused the blast. Wahid Qatali, Herat's provincial governor, said Afghan first responders along with Iranian forces put the fire out after several hours.