2021-May-18 19:22
Politics
2021-February-14  17:47
Envoy Underlines Iran's Support for Yemen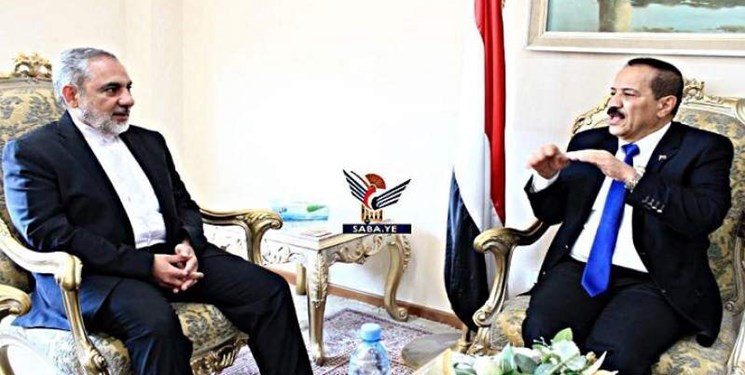 TEHRAN (FNA)- Iran's Ambassador to Yemen Hassan Irlou reiterated Tehran's support for the oppressed people of Yemen in their fight against the Saudi-led war.
Irlou made the remarks in a meeting with Yemeni Foreign Minister Hisham Sharaf.
"Iran will not hesitate to support the Yemeni people by transferring its capabilities in all areas," the Iranian ambassador said.
Irlou said that Iran supports a political solution for criris in Yemen, adding that there is no military solution for what has happened in Yemen.
The two sides also discussed mutual cooperation between Tehran and Sanaa, and the latest regional developments.
During the meeting, the two officials also examined the results of the UN Special Envoy for Yemen Martin Griffith's visit to Tehran.
In relevant remarks in November, Hassan Irlou emphasized his country's full support for the Yemeni nation, promising Tehran's resolve to develop relations with the war-torn country.
Irlou made the remarks in a meeting on Saturday November 21 with Speaker of the House of Representatives of Yemen Yahya Ali al-Raee, adding that Iran will spare no effort to support the Yemeni people and transfer experiences in all fields, he added.
He referred to granting of more scholarships to Yemeni citizens in all fields and promised to develop bilateral relations in various fields.
Yahya Ali al-Raee, for his part, appreciating Iran's role in supporting the Yemeni people and standing by the country against the aggressors, stressing that his nation will never forget Iran's honorable position.