2021-April-21 18:08
Politics
2021-February-16  13:42
VP: Eurasia Best Option for Boosting Iran's Exports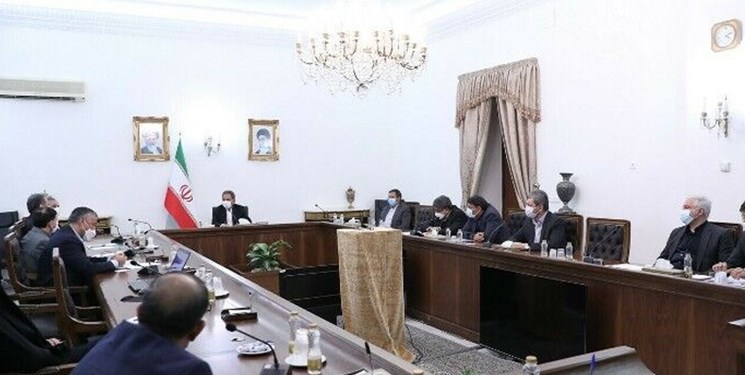 TEHRAN (FNA)- Iranian First Vice-President Eshaq Jahangiri termed multilateral agreements with the Eurasian states as one of the best options for Iran to increase the volume of its exports.
"One of the most important capacities of the country is the discussion of multilateral agreements such as Eurasia, ECO, D8, etc. which should be used to increase exports," Jahangiri said.
The 10th session of the Supreme Council for the Development of Non-Oil Exports was held on Monday, it was chaired by Iran's First Vice-President Eshaq Jahangiri.
He stressed the use of the good capacity created by the agreement of Eurasian countries to increase foreign trade.
In relevant remarks earlier in February, Chairman of the Board of Eurasian Economic Commission Mikhail Myasnikovich in a meeting with Iran's Parliament Speaker Mohammad Baqer Qalibaf in Moscow said the Eurasian member states attach high importance to their relations with Iran, especially in economic fields.
"A new chapter is opened in the relations between Eurasian Economic Union (EAEU) and Iran," Myasnikovich said.
"The EAEU has gained global fame six years after its formation and its members are seeking to expand cooperation with Iran," the EEC chairman added.
 "New approaches are needed, especially in a financial settlement, and we want Iranian traders to have access to domestic currencies in a bid to ease commerce," he noted.
Myasnikovich stressed that the EAEU wants Iran to have "a special view on cooperation with Eurasia." 
Qalibaf, for his part, expressed Iran's satisfaction at cooperation with the EAEU, saying, "Every vital issue may have challenges, and this sensitivity requires us to provide a roadmap to eliminate barriers in our trade."
He said Iran, Russia and some other countries are currently facing two major challenges, namely the coronavirus and sanctions, but vowed that the Iranian parliament will do every effort to provide the necessary laws to facilitate cooperation.